Google Sightseeing now Available in Six Languages!
Wednesday, 9th July 2008 by James Turnbull
Today we're extremely proud to be launching three new translations of Google Sightseeing: Dutch, German and Spanish!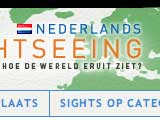 These three new blogs join our successful existing translations of French and Italian, so you can now come sightseeing around Google Earth with us in 6 different languages.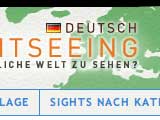 We have three new authors who will be translating all the best posts from the English language GSS for their own languages, as well as posting some of their own language specific stuff as well.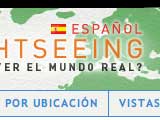 See our very first Press Release for more details (which is, naturally, available in 6 languages).
Eventually we'd like Google Sightseeing to be available to everyone, so we plan to expand into even more languages in the future – if you're fluent in another language (especially any of the languages offered by Google Earth) and would like to have your own Google Sightseeing blog then please get in touch.