Ghost Towns: Kolmanskop
Friday, 7th November 2008 by Alex Turnbull
This is the first in an occasional series where we'll be looking at some of the world's most interesting abandoned places.
In 1908, diamonds were discovered in the Namib Desert, and one of the towns that sprang up to provide shelter and entertainment for the influx of miners was Kolmanskop.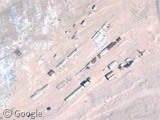 Modelled on a German town, at its height it boasted a hospital, ballroom, power station, school, skittle-alley, theatre and casino and railway line.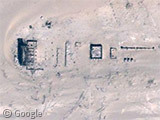 10 years later the end of World War I saw a huge drop in diamond prices, which heralded the beginning of the end for Kolmanskop. In 1936 larger deposits of more valuable diamonds were found near the coast, and the miners began to leave for the newly founded town of Oranjemund.
By the 1950s Kolmanskop was completely deserted, and the sweeping desert sand began to reclaim the town, wearing down the buildings and filling them slowly with sand.
More recently, Kolmanskop has been featured in movies, and today it's a popular tourist destination run by the De Beers diamond company. It has been extensively documented by the photographers of Flickr, and has even inspired whole albums.
There's more about Kolmanskop and Oranjemund on Wikipedia.
Thanks to Phillip Lockwood-Holmes.