Street With a View
Wednesday, 5th November 2008 by James Turnbull
The residents of Sampsonia Way, Pittsburgh, Pennsylvania have gone all out to welcome the visiting Google Street View car.
Firstly, they've brought in a marching band for the occasion!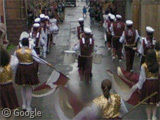 Once the band get out the way, we can see that there's also a massive welcome party underway, with confetti flying everywhere.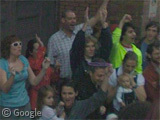 Further down the street and things start getting a little bizarre - a mad scientist is attacking some other scientists with a "love-inducing laser beam".
Moving on, some marathon runners narrowly escape vehicular assassination.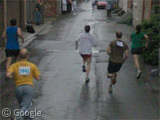 Things take a turn for the seriously weird next, as we find a (clearly labelled) "oversized ham". Is there somebody inside perhaps?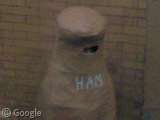 The meat theme continues on the corner, where we find a huge roast chicken.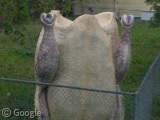 As we pass "Fireman Way" we can see a fireman rescuing a cat. Obviously.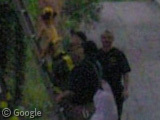 And finally at the end of that utterly odd little journey, an epic battle is underway!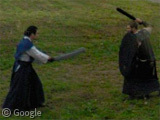 You can see a map of all the things, and read more about them on the official Street With a View site. They also have a making-of video, which we can see in the street view images was filmed by this guy!
Thanks to Jake Peterson.