Maharashtra Coastal Forts
Monday, 27th April 2009 by Ian Brown
The western Indian state of Maharashtra has more than 80 strategically-located coastal forts – the result of a long history of warfare in which it faced threats from other Indian emperors and a number of colonial invaders.
One of the most prominent of the coastal forts is Murud-Janjira. Built as early as the 13th century, and taking its current form under Siddi occupation around 1570, the fort is best known for being the only one on this stretch of coast that was never defeated, despite numerous attacks. It is also one of the best preserved of the coastal forts, with palace ruins still standing, and about 100 cannons remaining in place in the 21 bastions.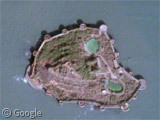 Just a short distance to the north-west is the smaller Padmadurg Fort, built by Shivaji to keep a close watch on the Siddi fort he repeatedly failed to conquer.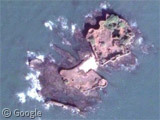 Eventually Shivaji built the fort at Sindhudurg as a larger base, putting great effort into the fortifications with walls 9m high and 4m wide, and a camouflaged entranceway. His hand and foot prints are preserved at the site.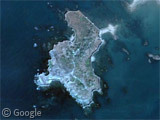 Thirty-five kilometres south of Mumbai, the port of Alibag is defended by Kolaba Fort. While it is possible – at low tide – to wade through shallow water out to the fort, history shows that sharp seashells were laid down on the seabed to prevent people from reaching the 7m high walls.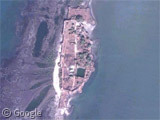 A pair of forts protect the settlements of Dapoli and Harne: Suvarnadurg, which is just a short distance from its sister fort on the mainland, Kanakdurg.  Some records claim that a tunnel connected the two forts, though it has not been located. Some segments of the island were left unfortifed by walls, but instead were chiselled so smooth that any invaders attempting to climb the steep rocks would simply slide back in to the sea!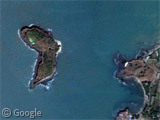 Finally, Vijaydurg is a coastal fort famous for an invisible defense which successfully prevented an attack on the fort by Charles Boon around 1720. He was reportedly mystified as to why his ships could not proceed past a certain point despite considerable effort. Naval divers solved the mystery in 1991 when they discovered a man-made wall about 150m to the east of the fort. The wall is 3m high, 7m wide and more than 100m long, invisible from the water even at low-tide.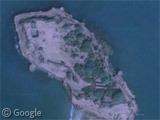 The TrekFORTS site has good pictures and information about Janjira, Sindhudurg and Vijaydurg forts, as well as many others.