The Wonderful Wizard of Oz
Thursday, 12th August 2010 by James Turnbull
Today marks the 71st anniversary of the universally acclaimed 1939 American musical movie 'The Wizard of Oz', which has been often named as the most-watched film in history. The film was based on the 1900 novel "The Wonderful Wizard of Oz" by L. Frank Baum, who has been immortalised in his hometown of Chittenango, NY.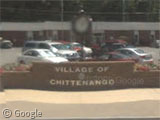 Baum was born in Chittenango in 1856, but died 20 years before the seminal film of his work was released. With a recent population of just 4,855 the village still remembers its most famous son fondly.
In 1982 the main street of the village was lined with yellow brick roads along both sides. Unfortunately the original bricks quickly became chipped and the colour faded, so they were replaced with modern pattern-imprinted yellow concrete in 2007. The original bricks were sold on eBay, and occasionally some come up for sale again.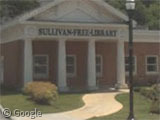 Businesses throughout town have also embraced the Wizard of Oz story with seemingly endless tie-in names such as the Emerald City Grill, The Land of Oz and Ends and Dorothy's Pet Grooming.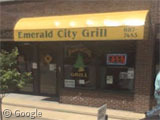 Chittenango also hosts an annual 3-day festival called "Oz-Stravaganza!", which was formerly named OzFest before Ozzie Osbourne's festival became more popular. The festival ends with a parade that has often featured some of the few remaining Munchkin actors as special guests. Sadly in 2010 the event had to be cancelled after a tornado devastated the village.
Reports of a missing girl named Dorothy were strongly denied by the festival's organisers.