Top 10 Most Expensive Hotel Rooms 2011
Tuesday, 8th March 2011 by Noel Ballantyne
With springtime just around the corner (in the Northern hemisphere at least), some readers may be thinking about booking a holiday. You might expect that spending more money on your hotel would guarantee the best stay, but is this true for the most expensive hotel rooms in the world?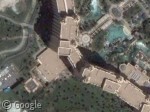 Situated on Paradise Island, the Bridge Suite is located in the Royal Towers, sixteen stories up between two other buildings. It comes with a staff of seven, your own private entrance, and will sleep four adults. All for only $22,000 per night.
Customer rating: 70% (#51 of 170 hotels in the Bahamas)
---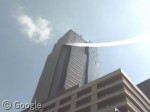 Situated on the 53rd floor (somewhere near the top of the picture), the Ritz-Carlton Suite overlooks the Imperial Palace as well as most of Tokyo. You'll have access to an indoor pool, fitness suite, and the Ritz-Carlton lounge. You'll also get a dedicated concierge for your $25,000 per night.
Customer rating: 90% (#8 of 613 hotels in Tokyo)
---
8 - The Penthouse at The Setai, South Beach, Miami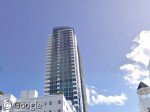 The Penthouse has four bedrooms (two of them kingsize), four bathrooms, two living rooms, a music room, and on the terrace there's a pool and jacuzzi. It can be yours (for a night) for just $30,000 (and if you really like it, you can buy one for a cool $15 m).
Customer rating: 72% (#7 of 199 hotels in the Miami Beach area)
---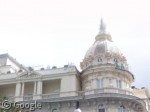 Located over the 5th and 6th floors the Villa La Cupola Suite claims to be the largest suite in Italy. For your $31,000 per night you get use of six bedrooms, a jacuzzi, rooftop terrace and balconies, private wine cellar, butler service and much more.
Customer rating: 71% (#274 of 1271 hotels in Rome)
---
6 - The Royal Villa at the Grand Resort Lagonissi, Athens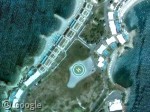 On the coast south of Athens, the Royal Villa offers you a living room packed with home entertainment, an office, a personal chef, heated indoor and outdoor pools, a gym, and a private beach. Not bad for $32,000 per night.
Customer rating: 67% (#51 of 411 hotels in the Attica Region)
---
5 - The Presidential Suite, Hotel Cala di Volpe, Costa Smeralda, Sardinia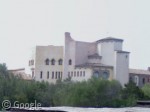 A Bang & Olufsen stereo system, flat screen TVs, high speed internet, wine cellar, steam room and jacuzzi are just some of the luxuries available in the Presidential Suite. Just $34,000 per night.
Customer rating: 75% (#114 of 794 hotels in Sardinia)
---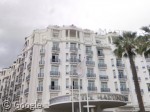 Overlooking Cannes bay the Penthouse Prestige Apartments provide you with a first class butler service for the duration of your stay. Fitted with the usual luxuries this apartment also comes with a Hammam (turkish steam bath). You'll be able to book for about $35,000 per night.
Customer rating: 68% (#24 of 114 hotels in Cannes)
---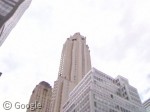 Ty Warner Penthouse in the Four Seasons New York offers 360⁰ views of Manhattan from the 52nd floor. It has TVs tuned to every station in the world, so you'll never miss your favourite show from home. You'll also have use of a chauffeur to take you sightseeing in a Rolls Royce Phantom or a Mercedes Maybach. Excellent value for $35,000 per night.
Customer rating: 84% (#86 of 428 hotels in New York city)
---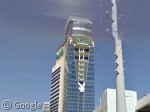 Stay where Kanye West partied after the MTV awards. The Skyvilla has a cantilevered jacuzzi pool with glass end wall overlooking the Vegas strip. If you get really lucky at blackjack, now you know where you can spend $40,000 on one night's accommodation.
Customer rating: 63% (#100 of 284 hotels in Las Vegas)
---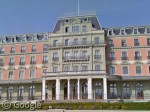 The Royal Penthouse Suite overlooking Lake Geneva will cost you an unbelievable $65,000 per night. This suite will sleep you and five of your friends – and nobody with have to sleep in any of the marble bathrooms, or the hot tubs. This suite also boasts the absolute pinnacle of decadence: an "iPod docking station".
Customer rating: 69% (#11 of 111 hotels in Geneva)
---
And before anyone asks, no, I've never stayed in any of these!
Thanks to Business Insider, and Tripadvisor for the reviews.