The Street Art of Newtown, Sydney
Thursday, 21st July 2011 by Kyle Kusch
Newtown is an inner suburb of Sydney, New South Wales and is one of that city's major cultural and artistic centres. The suburb is renowned for its graffiti and street art, and since the 1980s all sorts of murals, drawings and paintings, both legal and illegal, have been popping up all over the neighbourhood.
On King Street, the central thoroughfare through Newtown, it's only appropriate that we find a mural dedicated to Martin Luther King, Jr.. The black-and-red colours and the yellow sun represent the Indigenous Australian movement.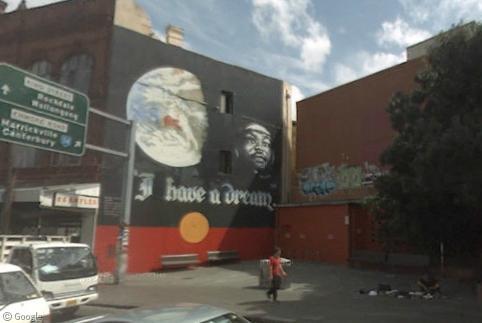 This building was painted with an image of the front page of the 10 July 1992 Sydney Morning Herald. It's since been defaced by some graffiti, as you can see.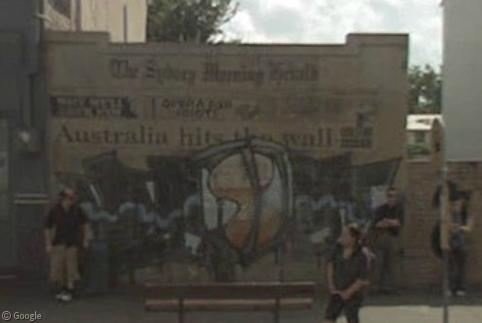 At the corner of Enmore Road and Bailey Street, this menagerie of jungle animals is on the rampage: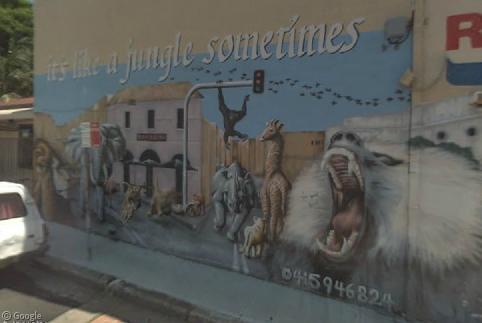 On the side of a dry cleaner lies this tribute to magic mushrooms, while the side of this old garage hosts grievances from local residents:
Call us crazy, but we believe this was painted by a gang: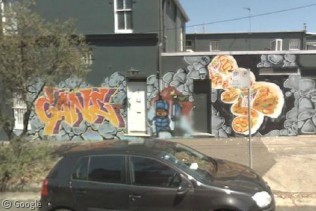 Here's a modernist cityscape with flowers and sheep: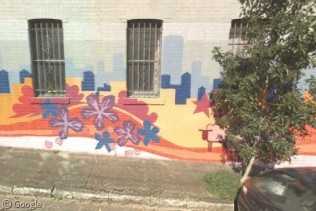 Here we find Skippy the Bush Kangaroo, two peasant women and Mr. Spock. Your guess is as good as ours as to what the connection between them is.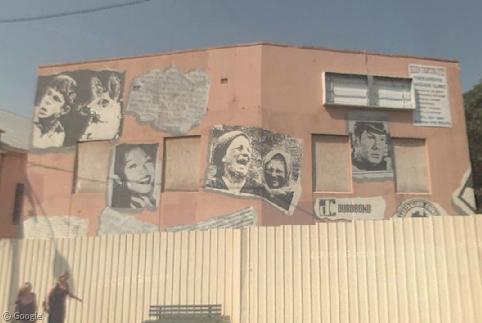 .
Some artists prefer poetry, even if it's right above some bins next to the most passive-aggressive no-parking sign ever: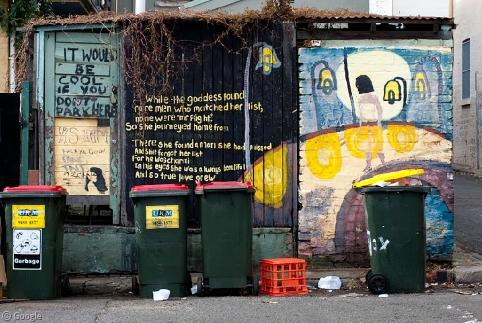 Plenty of businesses have gotten in on the act for themselves. For example, this yoga studio has decorated itself in a soothing aquatic theme.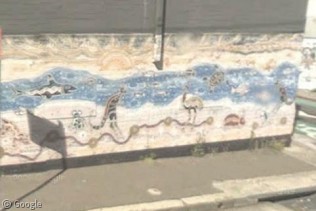 This building on John Street incorporates trees, beaches, and oceans into its motif.
And what better image for an African restaurant to have on its wall than a map of Africa? Although with South Sudan's recent independence, it may need a small touch-up...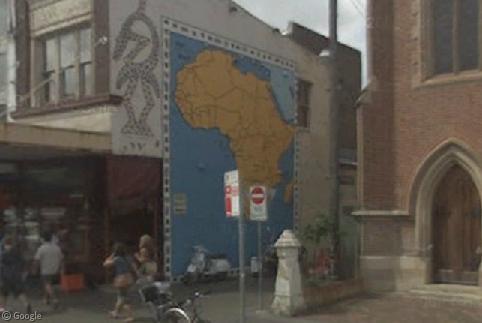 That's just a small glimpse of the vast number of artistic works to be found around Newtown. A Street View or a Google/Flickr image search can occupy you for hours. Get started by visiting the Newtown street art Wikipedia page, or for a deeper look, the Flickr account Newtown Graffiti.