Street View for Australia and Japan
Monday, 4th August 2008 by James Turnbull
Much to the annoyance of the tinfoil-hat privacy nuts, Street View's spread across the globe continues with two launches today: Japan and Australia!
Japan has coverage in the following cities: Osaka, Kobe, Yokohama, Saitama, Chiba, Sendai, Sapporo, Hakodate, Kyoto and Tokyo.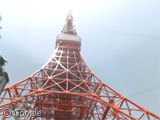 The previously featured Tokyo Tower.
Australia has loads of Street View, with the following cities covered: Perth, Sydney, Melbourne, Brisbane, Hobart, Adelaide, Cairns, Mt Isa, Canberra, Albany, Alice Springs, Rockhampton, Broome, Tamworth, Broken Hill, Karratha and Geraldton.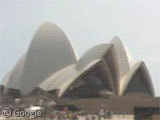 The previously featured Sydney Opera House.
There's also new Street View in many US cities, including New Orleans, Baton Rouge, El Paso, Wichita, Savannah and Colorado Spring. Even more exciting, in the official announcement Google allude to a "hidden special surprise" in the US images. What could that be?
There's hundreds of new streets covered across the three countries, so get exploring and let us know what you find!
Thanks to Google Maps Mania.