Bridge Shadow Award
Monday, 9th May 2005 by Alex Turnbull
And the nominees for this year's Google Sightseeing 'Coolest Looking Bridge Shadow' Award are as follows…
Ironcladlou for the wallet-burning Verrazano-Narrows Bridge in New York, New York.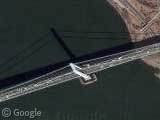 Punk floyd, Greg Small, Duane Homick, PegO and TZ for the fantastic Ambassador Bridge which links Windsor, Ontario with Detroit, Michigan. (Windsor is on the south and Detroit is on the north side of the river.)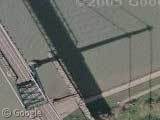 Steve Hale for the the world's (second) tallest suspension bridge, the Fred Hartman bridge in Baytown, Texas.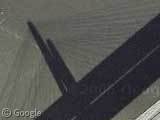 But the winners are... (Drum-roll please!)
Tim, Dave Isaacs and khendron for the 1.6-mile-long Francis Scott Key Bridge in Baltimore, Maryland!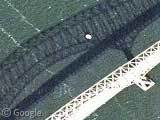 Congratulations guys! 😉