Whipsnade Wild Animal Park
Friday, 3rd February 2006 by Alex Turnbull
This is Whipsnade Wild Animal Park in Bedfordshire, England. Whipsnade is one of Europe's largest wildlife conservation parks – it's home to more than 2,500 animals, many of which are endangered in the wild.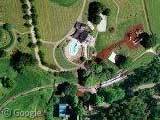 Thanks to Google's new upgraded imagery, several different species of animals can be seen within the grounds. Unfortunately I can't seem to work out what any of them are… even when I compare them to their publicity shots!
Wait a minute…
I've got one! I'm pretty sure it's a Lion, right?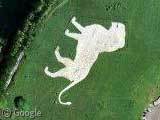 Thanks to John and Steve Wrona.