The Sultan of Brunei
Monday, 16th October 2006 by Alex Turnbull
The ostentatious Istana Nurul Iman palace is the official residence of the one-time richest man on the planet, the Sultan of Brunei.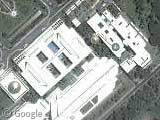 Arguably this is the largest residential palace in the world, and possibly even the largest residence of any type. Beneath the golden domes and sculpted ceilings are reputedly some 1,788 rooms, 257 bathrooms, 5 swimming pools, a 1,500 person mosque, 564 chandeliers, 51,000 light bulbs, 44 stairwells, 18 elevators and of course, the Sultan's staggeringly awesome, and totally unmatchable car collection is probably here somewhere too.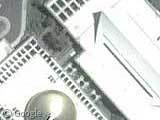 He also seems to have an awful lot of satellite dishes. How much TV can one guy watch huh?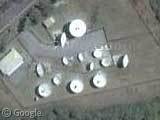 Over in England, we're informed that this is might well be the Sultan's London residence. Which we were perfectly happy to accept when we saw for ourselves the beautiful waterfront location, the ominous-loooking gates, the private basketball court, and not forgetting the modest collection of cars parked outside.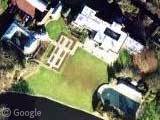 OK, so it's not the world's largest palace . . . but that little holiday home has got to cost some serious money, right?
Thanks to Victor K. and Glenn.