The World (in Dubai)
Wednesday, 3rd January 2007 by James Turnbull
Possibly the most ambitious of Dubai's land reclamation projects, The World is an archipelago of 300 islands laid out to represent countries of the world.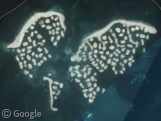 The first developed island is owned by Formula 1 driver Michael Schumacher. The $7 million piece of land was gifted to him by Dubai's crown prince, Sheikh Mohammed bin Rashid Al Maktoum and is located in the Arctic (although I'm sure he would have preferred Germany).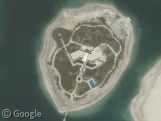 There's various rumours of who owns the other islands, including reports that Rod Stewart spent $33 million to buy mini-Britain.
The entire project is scheduled for completion in 2008, and over in what looks like it might be Spain, we see a boat "spraying" sand to create the island.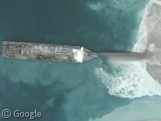 Official Website and thanks to Brad, Catherine, alexandrecavaco, Others.