UK Devolution
Wednesday, 17th January 2007 by James Turnbull
Not to get too political for a website dedicated to things from above, but today I'd like to look into the United Kingdom's devolved assemblies, if you'll join me…
Back in 1999, after a couple of referendums, the UK government established devolved assemblies in Scotland, Wales and Northern Ireland to make key decisions affecting the lives of local people.
Northern Ireland's home rule was originally established at Stormont in 1920 until 1974, so in 1999 they already had a suitable building to use. Although, the assembly has been under suspension since 2003 so the building is probably not seeing much use at the moment.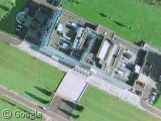 The Welsh Senedd is located in the capital of Cardiff. Designed by British architect Richard Rogers it cost £67 million and was opened March 1, 2006.
Unfortunately Google Earth's aerial photography was taken sometime before that date and the assembly is seen as just a large building site.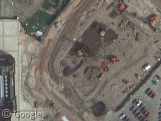 In comparison the Scottish Parliament (designed by the late Catalan architect Enric Miralles), was finished two years earlier than the Welsh assembly, but cost an estimated 431 million pounds.
Despite the staggering cost, in March 2006 the building began falling apart when a roof beam slipped from its hinges during a debate…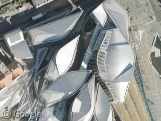 Wikipedia: Devolution, Northern Ireland Assembly, National Assembly for Wales, Scottish Parliament
Thanks: AndrewAnorak & Myself