Street View Roundup
Friday, 1st June 2007 by Alex Turnbull
The interest in Google's new Street View mode has been incredible, and there's been coverage of it everywhere1 - meaning that lots of other sites have posted stuff before we did, including:
E.T. spotted in a field - with a laser beam it seems: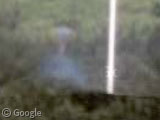 A vehicle caught speeding: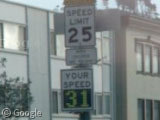 A reflection of one of the vans used to capture all of these images: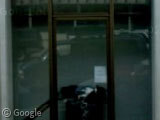 A guy caught leaving a strip club: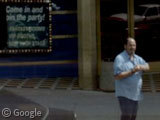 A guy caught going into an adult book store: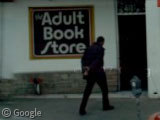 A shot of a person who happened to bend over at an unfortunate moment: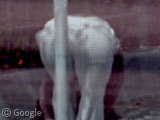 The Boing Boing story2 of how someone found their cat on Street Views: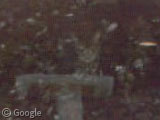 ...and many others - in fact there's also been a number of new sites springing up which have begun to collect these Street View locations, including streetviewr.com, LaudonTech, streetviewvoyeur.com, Streetview Notables and there's a Wired page collecting them too.
Of course here at GSS, we'll continue to provide you the cream of the crop of Street Views, alongside our regularly scheduled programming!
Thanks to everyone who has submitted one of these sights, and to all the sites who are collecting them.