Arches National Park
Friday, 13th June 2008 by Alex Turnbull
The Arches National Park in Utah, USA, is an area of unique geological formations, most famous for the huge abundance of naturally formed sandstone arches, of which over 2,000 have been formed due to the gradual erosion of the rock.
The most famous of the natural arches here is Delicate Arch, which features on Utah license plates, but unfortunately isn't all that impressive looking from above.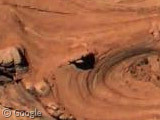 Landscape Arch on the other hand is impressively big – its span is over 90 metres (300 feet)!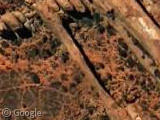 We can also clearly see Natural Arch – it's the pale saddle shaped one here. I get the impression it's more awe inspiring in real life!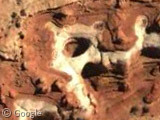 The National Park features many other fascinating formations, including Balanced Rock, which is described as "a large balancing rock, the size of three school buses". You can see the shadow of the huge rock in this thumbnail image.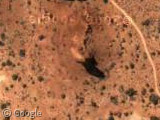 Finally we come to the Fiery Furnace — an area of maze-like narrow passages and tall rock columns which (much like the biblical story from which it gets its name), is easily survivable. As long as you're on the ranger-guided tour that is.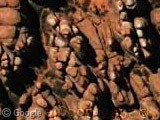 Also see our older posts on the Rainbow Bridge, Utah and the Devil's Tower, Wyoming. You can read more about The Arches National Park at Wikipedia or see ground level pictures at Flickr.
Thanks to Cortney Moody, Jeff Alu, Jens Kilian, Jens Kilian, Michael Lustig, Roland Bock, woowoowoo, Jason Wolfe, Stuart and Steve Bryson.