The Atacama Desert (Desert Week)
Friday, 20th June 2008 by Alex Turnbull
We're continuing the first annual GSS Desert Week! We're mostly posting about deserts and it's lasting about a week!
The Atacama Desert is a virtually rainless plateau in Chile, South America. Made up of salt basins, sand and lava flows, the 181,300 km2 desert is more than 20 million years old, and as it only receives about 3mm of rain a year is considered to be one of the driest places on Earth. Areas such as the Valle de la Luna haven't received a single drop of rain in hundreds of years.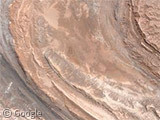 Valle de la Luna (Wikipedia) shown bottom left of this image (Ground level photo)
This bizarre landscape isn't completely devoid of life however. To the east of the Valle de la Luna lies the village of San Pedro de Atacama, which has developed in the middle of the desert thanks to an oasis. People have been living here for a very long time - the ruins at Aldea de Tulor date from 800 BC.1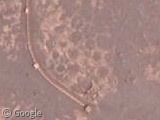 Aldea de Tulor (Ground level photo)
The Atacama Desert is incredibly rich in copper, and the two largest copper mines in the world, Chuquicamata and Escondida are both here. Escondida alone produced 1.483 million tons of copper in 2007 - 9.5% of the entire world's output.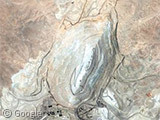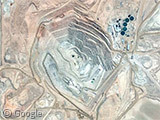 Chuquicamata (Wikipedia) and Escondida (Wikipedia) copper mines
Mining here hasn't always been so successful however - the Atacama Desert is littered with the ruins of 170 old abandoned nitrate (or "saltpeter") mining towns, all of which (bar one) were shut down after the Germans invented synthetic nitrate at the turn of the 20th century.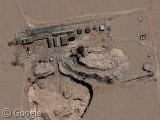 The most important of these abandoned mines is the Humberstone and Santa Laura Saltpeter Works, and it has actually been designated a UNESCO World Heritage Site.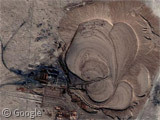 Thanks to the extremely arid conditions, cloud cover is incredibly rare in the Atacama desert. Combined with the high elevation of the area, that makes it a perfect location for stargazing, which is why there are several observatories here, including at 2,635 metres the Paranal Observatory, that houses the utterly brilliantly named Very Large Telescope (Wikipedia).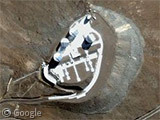 Thanks to Bakan_Vargas, Bleij and Tom (and Chris Branagan too).