Erratic Boulders
Tuesday, 29th July 2008 by Alex Turnbull
An erratic boulder is, simply enough, a piece of rock that doesn't originate from the place where it is found. When these errant boulders are the size of houses however, they take a little more explaining.
The city of White Rock, British Columbia, gets its name from a large white erratic that seems completely out of place sitting on the shore of Semiahmoo Bay.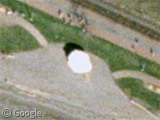 In fact, boulders like this one were carried to their current locations by glacial ice, often over hundreds of kilometres. Geologists have suggested that landslides or rockfalls initially dropped the rocks on top of glaciers, which then carried the rocks along with them on their journeys. When the ice melted, the erratics were unceremoniously deposited wherever we find them today.
The largest glacial erratic identified so far is Big Rock, near Okotoks, Alberta. Measuring 41 m by 18 m and standing 9 m high, this massive quartzite boulder weighs around 16,500 tonnes.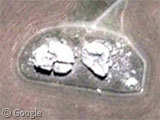 Geologists believe that Big Rock made its epic journey between 12,000 and 18,000 years ago - all the way from Mount Edith Cavell in Jasper National Park - a journey distance of nearly 500 km.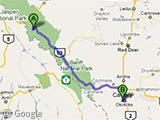 There's more about Glacial erratics, White Rock, and Big Rock at Wikipedia.