The Felix Centre
Thursday, 7th August 2008 by James Turnbull
In the heart of the English countryside, running right down the middle of a field, is a densely packed residential street!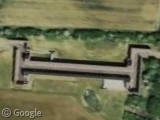 The Live Search Maps images of the same area shows the resident's cars parked on the street - not many cars though, perhaps there are still properties for sale?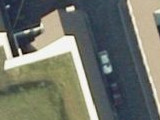 Things aren't aren't always as the seem however... zoom in a little closer and you can see that most of the houses only have a front half! Still, it seems like a nice area, so maybe you could forgive the lack of a a couple of rooms for the chance to own a home in such an idyllic location?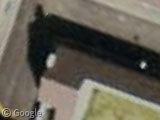 You should probably be aware however that if you were to move here, then there's a fairly high chance that your car would be destroyed in a controlled explosion, as this fake street is in fact a top-secret international bomb-disposal training centre, known as "The Felix Centre".
The name stems from the idea that bomb disposal experts must have 9 lives (like Felix the Cat) - the term having been first used to describe 321 Explosive Ordnance Disposal Company, a division of the British Army who dealt with suspect packages in Northern Ireland.
The full story and aerial photos can be found at Alan Turnbull's Secret Bases site.
For more like this, see our post from last year: Fake City (US Secret Service Training Facility).