Brayton Fire Training Field and Disaster City
Thursday, 12th January 2012 by Ian Brown
In the city of College Station in Texas (part-way between Dallas and Houston) there is a scene of apparent disaster, with many burnt-out industrial facilities, collapsed buildings and train cars strewn asunder. However, they are all just simulations found in a pair of the world's biggest facilities for fire and disaster training – Brayton Fire Training Field and Disaster City.
Operated by the Texas Engineering Extension Service (TEEX – a part of Texas A&M University), these facilities host tens of thousands of emergency responders every year for cutting-edge training programs. At Brayton Fire Training Field there are eleven large-scale training setups which house a total of over 130 different props for different scenarios.
Unfortunately the satellite view doesn't capture anything actually on fire, though the grainy first-generation Street View images do show a training session in action – we can see a column of smoke rising from one of props, with water or foam being sprayed on it.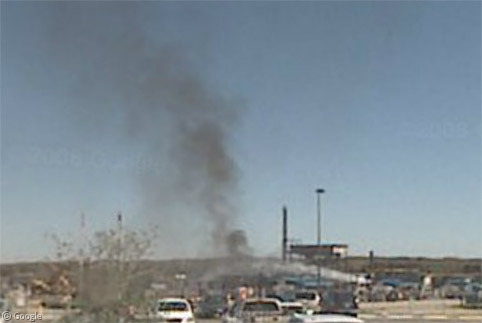 However, the satellite images do give us a very clear view of the different props, including the aircraft rescue and firefighting section and oil processing unit.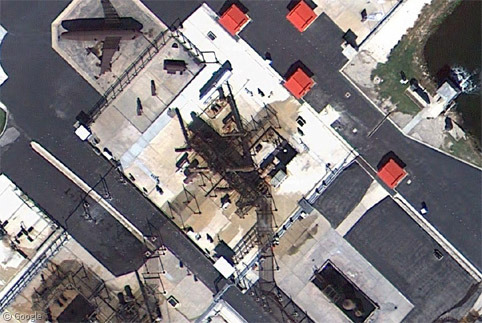 Here we see additional oil and gas processing mock-ups, including the aerial cooler which is claimed to be the world's largest burn prop.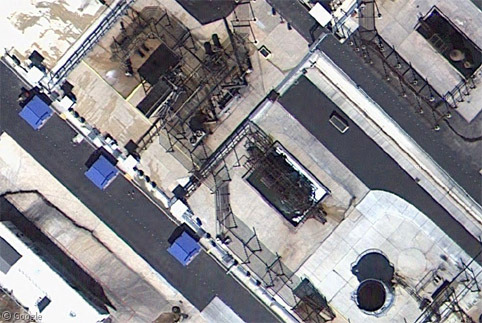 There are also props for fires in various transportation modes, such as rail cars, tankers and even a 'ship'!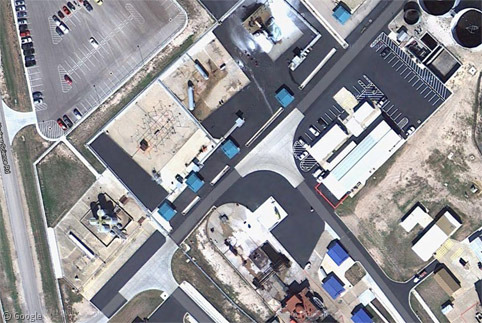 In addition to the outdoor props, Brayton has several buildings for training against fires located in indoor and confined space scenarios.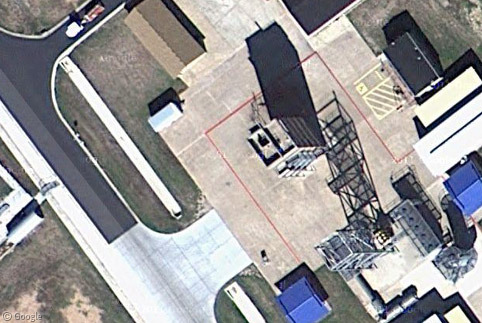 To the south-east of the fire training field, Disaster City has multiple customisable scenarios in each of five different aspects of emergency-response training.
In this area we can see three different partially-collapsed buildings – industrial, strip mall and multipurpose. Each can be easily modified to portray natural or man-made disasters such as bombs, earthquakes and hurricanes. There are also two large rubble piles for training in search-and-rescue techniques in structures that have fully collapsed.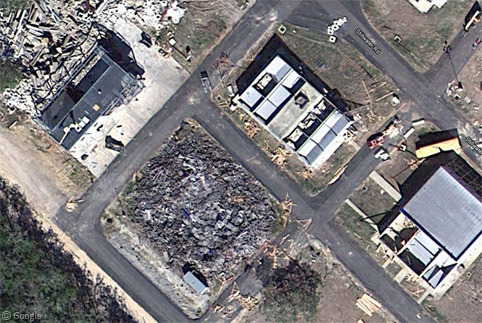 It's unfortunate that the street view car wasn't able to drive around this facility. I'm also disappointed that the main street is called Stillwater Road – "Disaster Drive" or "Calamity Crescent" would have been more appropriate!
This section has two more partial-collapses – a house and an office building – and a third rubble pile. In addition there is a passenger train, three cars of which have 'derailed' – note the red car near the locomotive which apparently caused the accident!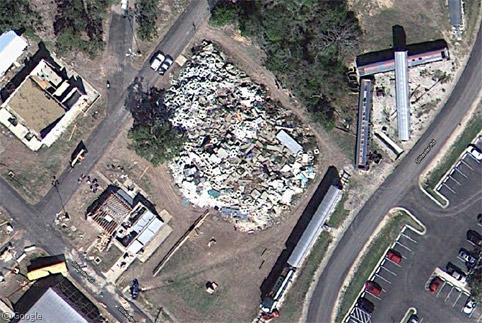 Finally there are many freight train tank cars in various states of disarray in the hazardous materials training section.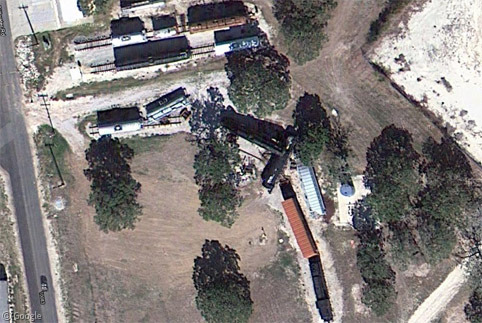 The TEEX website has sections for both Brayton and Disaster City. You can learn more by reading this article about Disaster City, and YouTube has videos about Brayton Fire Field and a tour of Disaster City (part one, part two).
In a similar vein, earlier this year we looked at airport emergency training locations, while in the past we have visited fake villages used by armies for training purposes, the Felix Centre bomb disposal training facility and even the Secret Service's training centre.