Visiting Bruny Island (Island Week 3)
Tuesday, 2nd September 2008 by James Turnbull
It's Island Week 3 here at GSS, which means we'll mostly be posting about Islands. It'll probably last about a week.
Bruny is one of 20 islands and island groups in the Australian state of Tasmania, the largest island of which is also called Tasmania.
Thanks to the recent addition of Street View imagery for Australia, today we're going to take our first Street View island day trip! Packed lunches will not be provided.
To get onto Bruny from Tasmania itself we have to take a ferry: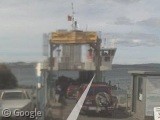 Once we've arrived at the other side, we can see an aerial shot of the ferry, with lots of cars waiting to board: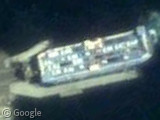 The island of Bruny has a population of just 600 people, and the economy relies on wildlife tourism. However, I've not spotted any wildlife yet.
Bruny's other main attraction is the Cape Bruny Lighthouse, so let's drive down to see that:
The lighthouse's main claim to fame, if you can call it that, is that it was the "oldest lighthouse under continuous operation by the Commonwealth". I'm sure you're impressed: feel free to take photos.
Unfortunately, the Street View driver drove so slowly that it's getting dark already, so we'll have to pack up our picnics and head back to Tasmania. Here's the ferry queue from the other side: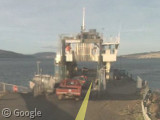 And, once docked at the other side, here's the Google Car inside the ferry! Keep your hands inside the vehicle please.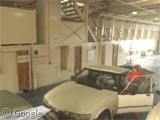 I hope you all enjoyed our day trip to Bruny Island! Please tip the driver.
More info on Wikipedia: Bruny Island.
Thanks to Howder.