Museum of Islamic Arts, Doha
Friday, 19th December 2008 by Ian Brown
Recently opened in Doha, Qatar, is the spectacular Museum of Islamic Arts.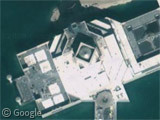 Designed by renowned architect I.M. Pei, this museum cost $300million to construct and is home to a large collection of priceless artifacts funded by the Qatar royal family. While construction was completed on schedule in 2006, delays to the interior displays meant the opening was put off until December 1, 2008.
After seeking inspiration at significant Islamic buildings around the world, Pei requested that the museum be located on a new artificial island in Doha Bay, to ensure that it would not be crowded or overshadowed by any future construction in this booming emirate.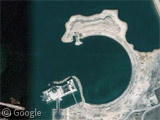 Reviews are mixed, with the Independent positively gushing (follow the 'more pictures' link for excellent images), while the International Herald Tribune's writers were of mixed opinion. One describes it as exquisite, while another was less thrilled, finding many flaws in the building and displays (more wonderful images in the multimedia section). Contract Magazine describes the architectural features and also has a good gallery.