Eyam – Plague Village
Friday, 12th June 2009 by Ian Brown
One of the most picturesque villages found in the Peak District National Park, Eyam is historically significant for the actions the villagers took to isolate themselves in the mid 1600s to prevent the spread of the plague despite the toll it took on their population.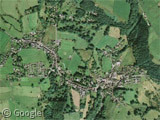 Fleas in a shipment of cloth brought the plague to the village in 1665 with the first death happening within a week of its arrival and the disease spreading quickly to neighbouring homes, now known as the Plague Cottages.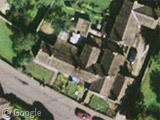 The villagers, led by their Church ministers, enacted measures to try to restrict the spread of the disease, such as families having to bury their own dead and limiting contact with outsiders. Church services were held outdoors in Cucklett Delph, a nearby valley.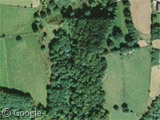 The plague killed more than 260 of the 350 people who lived in the village, with researchers unsure why some survived. Elizabeth Hancock lost her husband and six children in 8 days but did not become ill herself. The family is buried some distance from the village in a plot known as the Riley graves.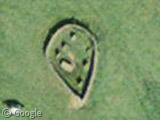 The village effectively quarantined itself, refusing any contact with people from nearby communities. Villagers developed arrangements to receive and pay for goods without meeting people from elsewhere face-to-face. Difficult to see on Google Maps, but a landmark for hikers, the Boundary Stone can be found on the footpath to Stoney Middleton. The stone has a number of holes carved in the top - villagers from Eyam would fill these with vinegar in an attempt to disinfect the coins they would leave as payment for food and medicine delivered there.
A similar arrangement took place to the north of the village at Reverend Mompesson's well.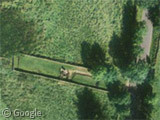 There is a small museum depicting the sombre history, and many landmarks have information signs for those walking around the village. Online information can be found at Wikipedia and the Eyam Plague Village site.