Suwarrow (Island Week 5)
Tuesday, 28th September 2010 by Chris Hannigan
Do you think it's possible in today's world to have an unclaimed treasure chest buried on a beautiful, remote island in the south Pacific? Well if there's anywhere in the world that it might be possible, it would be Suwarrow - which is not only beautiful, but has been called "the most romantic island in the world".1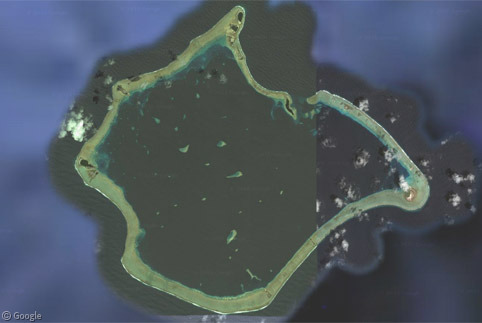 Suwarrow is a low coral atoll deep in the Cook Islands of the South Pacific Ocean. It's home to nearly one million sea birds, thousands of huge coconut crabs, hundreds of sharks, and many different rare species of turtles. There are only two permanent human residents in Suwarrow, both of whom live on the atoll's largest island, Anchorage Island. They serve as caretakers to the numerous smaller islands around the lagoon.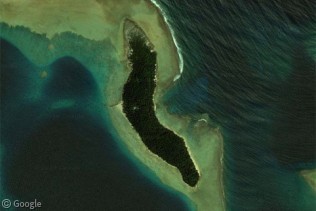 Before the caretakers, a couple of different self-proclaimed hermits tried living on the island alone. One of them, Tom Neale, ended up living on Anchorage Island for 15 years! His hut has been transformed into the caretaker's current residence, and remains visible today through the trees at the centre of the island.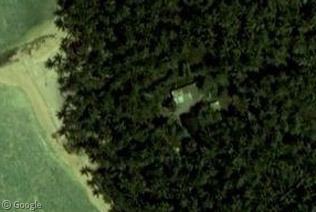 Little is known about the island prior to its discovery in 1814, but during forest excavations in the 1870s numerous artefacts were found, including stone walls, platforms, kilns, and even a skeleton. Remnants of some of the other extremely low-lying islands can still be seen from satellite, but any historical evidence of previous inhabitants will have been washed away by tropical cyclones over the years.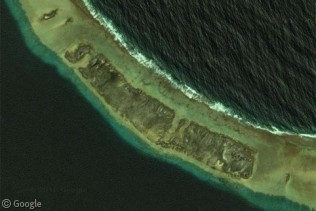 That's not all the secrets of Suwarrow however – it was once the location for the discovery of real life buried treasure! In the mid 19th century salvage work uncovered an old iron chest containing coins valued at over £14,000 ($22,000), which in today's money would equate to around £3.2m ($5m dollars)!
Intriguingly, Shortly after the chest was found, a second chest was unearthed in a turtle's nest by New Zealander Henry Mair, but he quickly reburied the stash. By all accounts he was killed before getting the chance to tell anyone where it was, so perhaps there really are more secrets to be uncovered on Suwarrow's islands even today.
In modern times Suwarrow has become known as the Suwarrow National Park, and if you would like to visit, just hop in a boat or take a charted expedition from Rarotonga. Of course, you can read more about it on Wikipedia.
---
It was named as such by Fanny Vandegrift, wife of Robert Louis Stevenson (who of course famously wrote Treasure Island). ↩︎