Santiago de Compostela
Monday, 17th January 2011 by Matt Bucher
For centuries, pilgrims have made their way to a small town in Galicia called Santaigo de Compostela. The cathedral at Santiago de Compostela is the culmination of the Way of St. James. The pilgrimage route leads to the ornate cathedral which supposedly houses the remains of St. James, one of Jesus's apostles. The old town area around the cathedral is also a UNESCO World Heritage Site.
The Street View cameras gained access to the area thanks to the Street View Trike, which entered the plaza in front of the cathedral and provides a stunning view: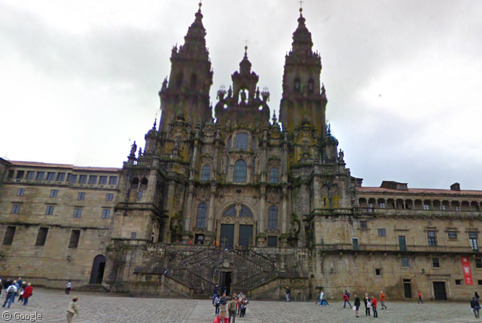 And here is the north facade of the cathedral: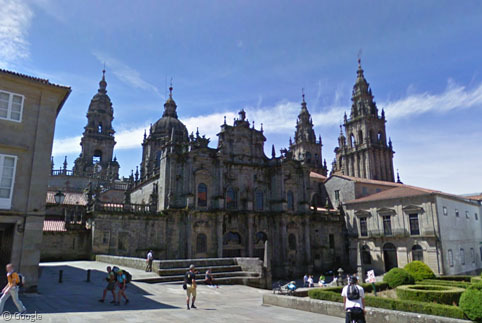 We can also see a number of pilgrims arriving in the plaza in front of the cathedral or just outside the main plaza. With their large backpacks and walking sticks, they are easy to spot.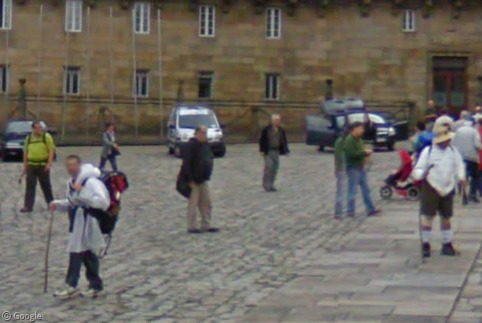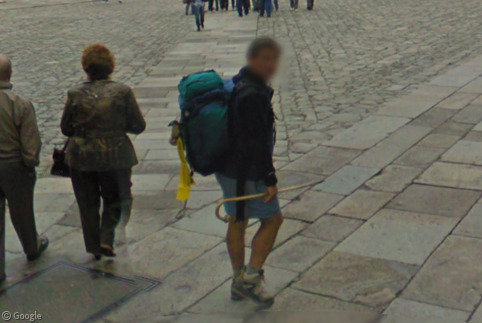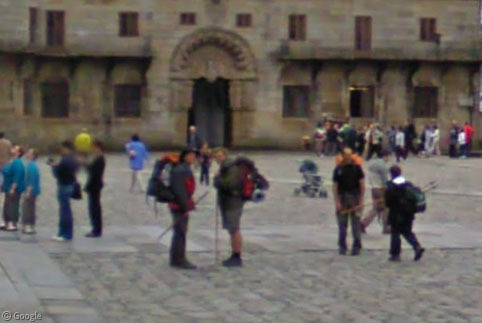 The entrance to the crypt that contains the remains of the Apostle is visible here at the main entrance of the cathedral: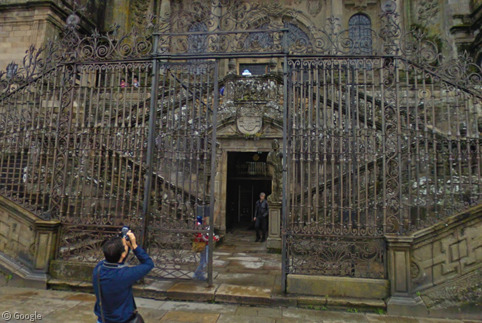 Pilgrims who complete the journey can register with the cathedral to receive the Compostela, or certificate of accomplishment of the pilgrimage. However to qualify, pilgrims must meet certain qualifications:
carry the credencial or pilgrim passport (which entitles you to a place in the Spanish refugios) and produce it, stamped and dated at each stage of the journey;
have walked or ridden on horseback the last 100 km to Santiago, or cycled the last 200 km, and
declare a spiritual or religious motivation
The number of pilgrims making the journey has steadily increased, up to more than 100,000 per year now. However, the number rises during a Holy Year and 2010 has proven to be the busiest Holy Year since the cathedral began keeping records.