Napoleon in Exile
Friday, 17th February 2012 by Kyle Kusch
When Napoleon was defeated in 1814 by the Sixth Coalition, it was decided to remove him from France permanently to prevent him from ever taking power again. It would take two separate exiles and another war to finally remove Napoleon from the world stage. The two islands he was exiled to could not have been more different: one, a historic tourist destination inhabited for millennia; the other, one of the most remote pieces of land on Earth.
The Treaty of Fontainebleau removed Napoleon to the Mediterranean island of Elba off the Tuscan coast. To pacify him, Napoleon was given rule over the picturesque island, where he promptly inaugurated a series of reforms and infrastructural improvements.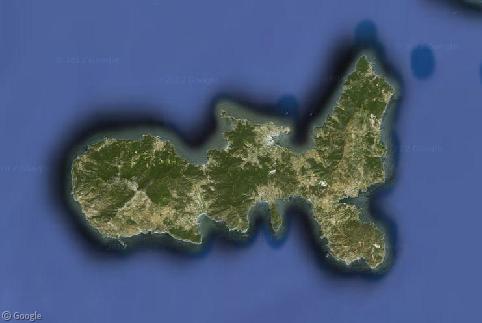 It wasn't enough to occupy him, apparently – he lasted just 300 days on Elba. Maybe he was sick of all the tourists crowding the many beaches.
Napoleon had a number of homes on Elba. At first, he stayed in a first-floor apartment in the town hall of Portoferraio (Elba's largest city) before taking up residence in the Villa dei Mulini overlooking the entrance to the city, where we can see the various gardens planted atop the cliffside building.
The largest and most extravagant of Napoleon's Elba residences was Villa San Martino, located in the mountains above Portoferraio. Interestingly, Napoleon never spent much of his time on Elba here despite San Martino's sprawling acreage, opulence, and relative quiet. Both villas operate today as Napoleonic museums.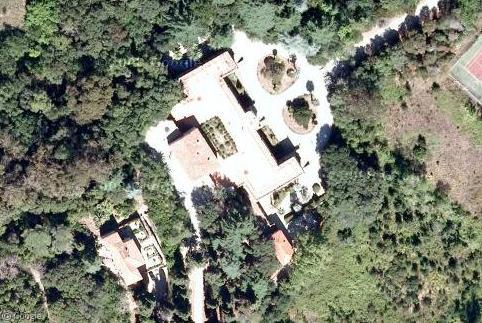 After escaping Elba in February 1815, Napoleon returned to France, retook the country, launched another military offensive, and was defeated again by a British-Prussian-Dutch coalition. This time, Napoleon would be sent away to a place he could not return from: Saint Helena1, a small British island in the middle of the Atlantic Ocean located 1,870 km (1,160 mi) from the coast of Africa. Here, Napoleon would spend the rest of his life, doted on by a small group of followers and constantly at odds with the treatment he received at the hands of his British captors.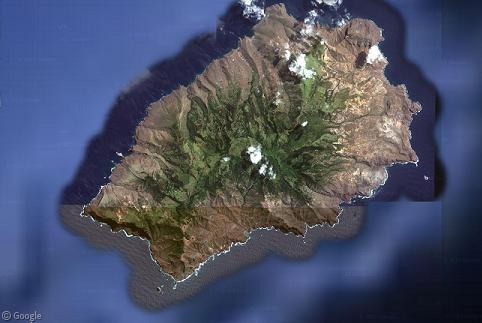 Even today, remote and mountainous Saint Helena has a population of less than 5,000 people and can only be reached by boat (though a long-awaited airport is apparently on its way for 2015). The capital of the island is the narrow valley town of Jamestown2, the location Napoleon spent his first night on Saint Helena while waiting for his permanent residence to be renovated to accommodate him.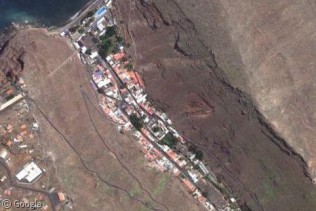 Wary of being disturbed by the town's residents, he looked to find a different residence further toward the interior of Saint Helena while his home was under construction. While returning from a horseback inspection of his not-yet-built estate, he spotted a green area in the valley below, rode down to investigate, and immediately signaled that he would rather stay there than in Jamestown. This location was known as the Briars, and was owned by the Balcombe family. Mr. Balcombe offered Napoleon his family's home; Napoleon refused to displace them out of respect and instead stayed in the smaller house directly adjacent. Here Napoleon famously became friends with Balcombe's 13-year-old daughter Betsy; one of the few ever allowed to address the emperor as simply 'Boney'.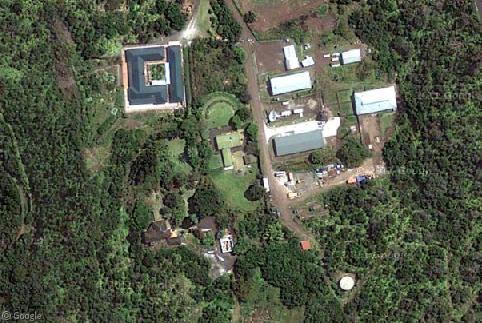 Napoleon's final home, Longwood, was finally available for him to move into in December 1815. Napoleon was never happy here as this was a less hospitable part of the island, but British authorities thought it prudent to keep him here in order to prevent another possible escape attempt3. A new house was built adjacent to the original home, but Napoleon never occupied it, staying at Longwood until his death in May 1821. Today, Longwood is a museum owned by the French government.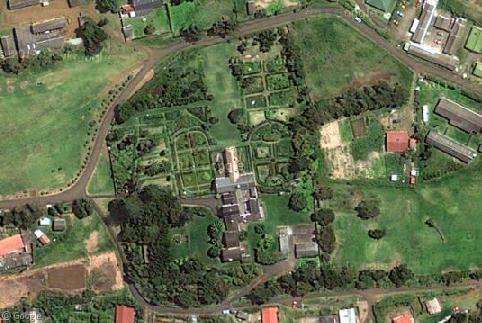 On the orders of the governor, Napoleon was originally buried not in France but on Saint Helena in a rather modest plot. An argument over whether the gravestone should read simply 'Napoleon' (as traditionally befitting an emperor) or his full civilian name led to the tomb being left nameless. Napoleon's remains were relocated to France in 1840, but the tomb remains in place, surrounded by a modest fence.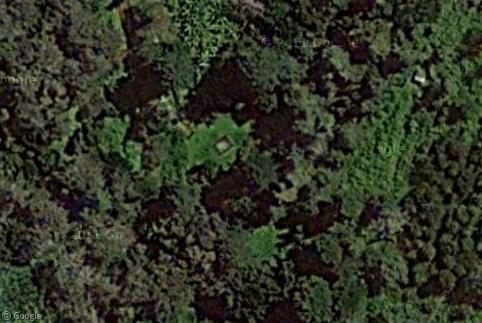 ---
Pronounced 'Saint Huh-LEE-na'. ↩

Incidentally, today the main street in Jamestown is named – you guessed it – Napoleon Street. ↩

There were many crackpot schemes cooked up to hatch Napoleon from the island, including a Texan plan to extract him using a primitive submarine and bring him to North America to found a new empire! ↩