Train Hotels
Wednesday, 28th November 2012 by Ian Brown
A few years ago we took a detailed look at Canada's Grand Railway Hotels (parts 1, 2, 3). To look at things from the opposite perspective, there are a surprising number of train carriages around the world which serve as hotels. Perhaps the largest collection of these is the Red Caboose Motel in Strasburg,  Pennsylvania.
With rooms spread across 46 cabooses1, the motel offers a variety of accommodation, including a honeymoon suite with jacuzzi!
There is also a restaurant housed in a train carriage. The Red Caboose is popular with people visiting the nearby Strasburg Railroad which runs trips on trains pulled by a restored steam locomotive, and the Railroad Museum of Pennsylvania.
Somewhat smaller, but surrounded by beautiful scenery of northern California's Cascade mountain range, the Railroad Park Resort in Dunsmuir is located at the point where additional locomotives were added to trains to help them over the steep mountain passes.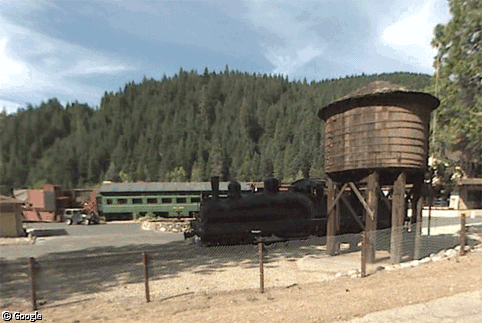 Google's Street View car drove around the resort, giving us a close-up look at the cabooses used as hotel rooms.
Casey Jones is a legendary figure in American railroad history - he is credited with saving countless lives by dramatically reducing his train's speed prior to an accident in which he died. He was memorialised in a song called The Ballad of Casey Jones which has been recorded by many artists including Pete Seeger and Johnny Cash.
Jones lived in Jackson, Tennessee, where there is a motel with a couple of cabooses and one train carriage, opposite the Casey Jones Home & Railroad Museum.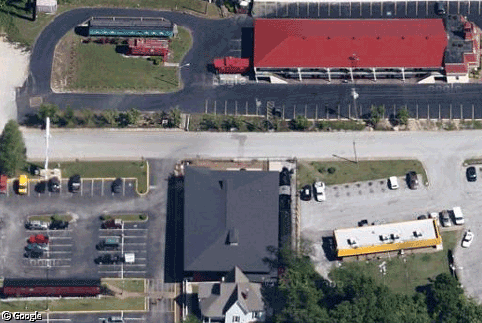 In Fredricksburg, Texas, an 1894 Pullman carriage serves as a historic bed and breakfast.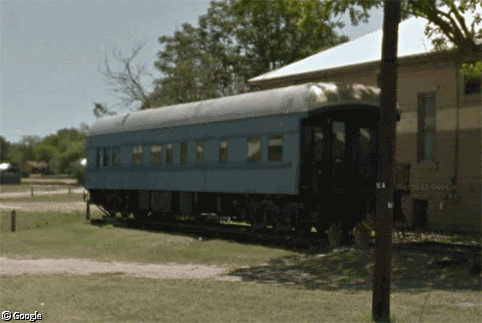 While on the outskirts of Tucson, Arizona, a Southern Pacific caboose is also part of a bed and breakfast called the Double-K Ranch.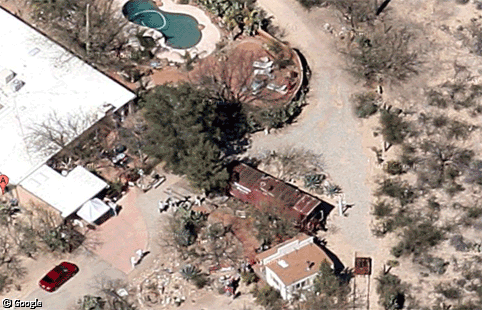 Train hotels are not just found in the US; in the Netherlands, the unusually-named Controversy Tram Inn offers accommodation in a number of trams and train carriages. The Inn also has a large model plane, and a UFO-shaped video store.
There are numerous train hotels in the UK, including the similarly-named The Old Station in Fife near Scotland's east coast...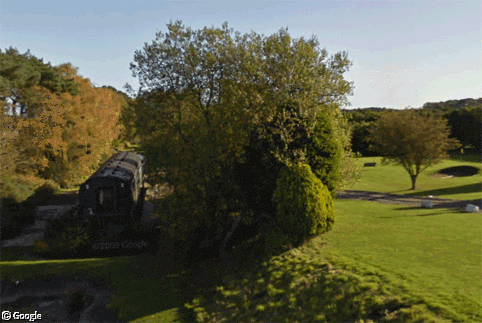 ... and The Old Railway Station in Petworth, south of London.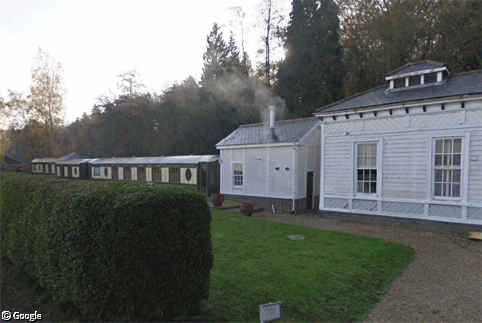 Finally, right next to the main train station in Lund, Sweden, seven train carriages spent a couple of decades as a youth hostel before closing earlier this year.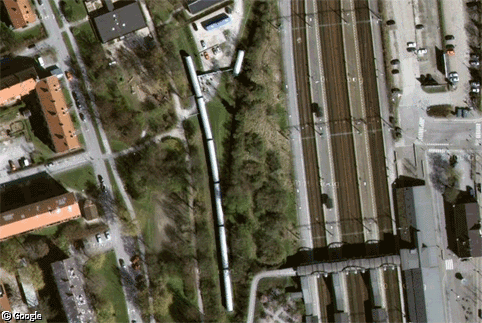 If you know of other train hotels please post them in the comments!
---
A guard's van or brake van for readers outside north America. ↩︎