California
We visited a number of amusement parks in the early years of Google Sightseeing, but with improved imagery and competition amongst parks leading to the construction of many spectacular new attractions over the past few years, this seems like a…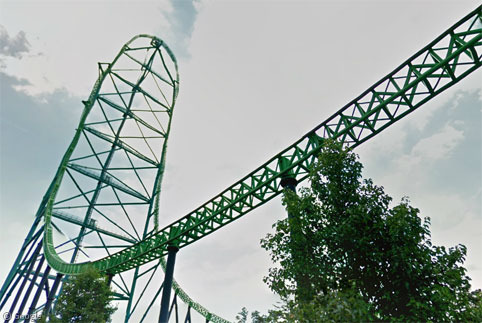 Posted by
Ian Brown
Thursday, 26th September 2013
'Standing but not operating' (SBNO) is the term applied to amusement parks and amusement rides that have been abandoned by their owners but remain structurally intact. Not only are abandoned amusements favourites among urban the urban exploration crowd, SBNOs also make for great Google Sightseeing!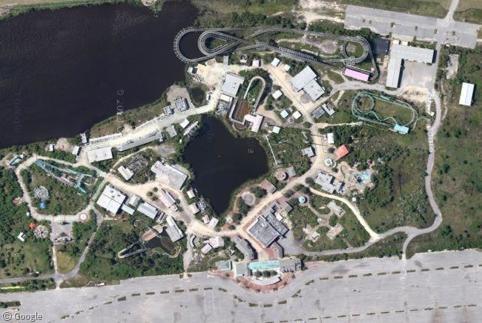 Jonathan Borofsky (b. 1942) is an American sculptor and printmaker who is best known for his Hammering Man series of kinetic sculptures which are installed in various cities around the world (some of which we visited briefly in 2006). Today,…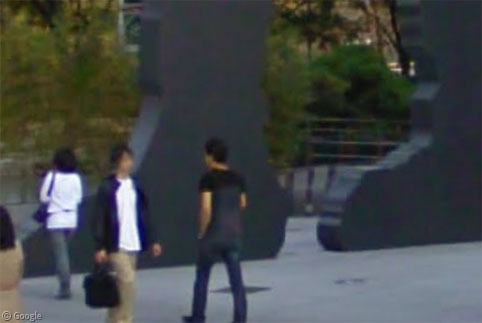 Posted by
Ian Brown
Wednesday, 13th February 2013
In the early days of mass automotive travel, fuel stations often resorted to some wacky gimmicks to differentiate themselves from the pack and lure in customers, such as novelty architecture that made the station building even more of a roadside attraction than the fuel they were selling. Today, many of these wacky 1930s-era stations are icons to thousands of visitors every year.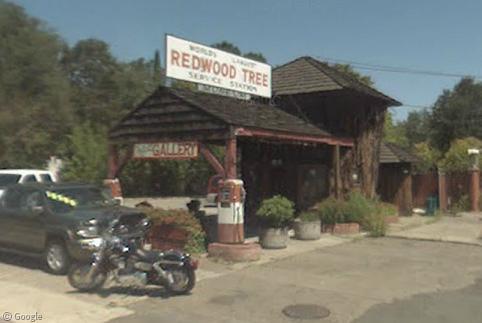 While most visual artwork is intended to please the eye, some artists strive to reach the other senses as well.  Some of them create large-scale sculptures which create sounds from natural sources – generally wind or water. Our first example…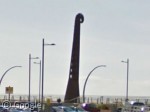 Posted by
Ian Brown
Wednesday, 16th January 2013
To celebrate the holiday season this year we'll take a look at Christmas Trees, whose "leaves are so unchanging. Not only green when summer's here, but also when 'tis cold and drear"1. In the United States, an estimated 31 million…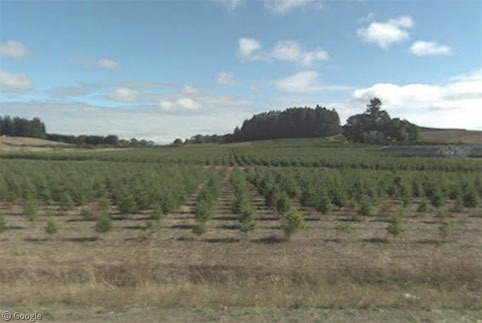 Posted by
Ian Brown
Wednesday, 19th December 2012