The SeaWorld Chain
Wednesday, 29th June 2005 by James Turnbull
SeaWorld is a chain of theme parks featuring killer whale, sea lion and dolphin shows. When I first read about SeaWorld I was very confused by the fact that "Shamu", the chain's mascot killer whale, manages to appear twice a day at all three parks across the states. As it turns out the name Shamu is a registered trademark of SeaWorld and the 3 whales currently going by that title follow in the footsteps of a long line of "Shamu" performing whales.
The first SeaWorld we're visiting on our tour today is SeaWorld San Antonio in Texas. You can use the officical park map to identify the various areas and rides.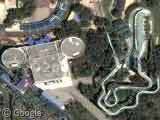 Next stop is SeaWorld San Diego in California. In the thumbnail shot you can see a crowd has gathered for the dolphin show (official park map).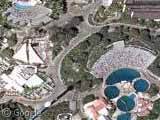 Our last stop is SeaWorld Orlando, Florida. Some of those who submitted this site were sure that the black splodge you can see in the pool is Florida's version of Shamu the whale, but I'm not convinced.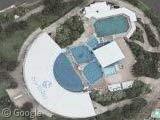 Thanks: R@lf, Roxy, Tim Gregory, Kate, Patrick Gunderson, Stephen, Tom Boyce, Jesse, Philip G, RPirolli, PapaPenguin, Dan Mowry, Alex, Brett Stephens, Michael Zacherl, Dave Kellenberger & Peter