Werribee Park
Sunday, 27th November 2005 by James Turnbull
The Victorian State Rose Garden at Werribee Park is made up of 5500 roses planted in the shape of a tudor rose.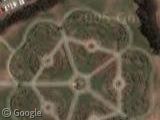 Also to see at Werribee Park is the Chirnside Mansion, the National Equestrian Centre and the Victorian Open Range Zoo.
This tour bus is right in the middle of the Zoo so you could claim any one of those brown splodges nearby are a crossing of zebra, a corps of giraffes or a crash of rhinoceroses.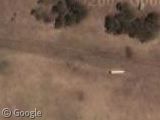 Thanks: woowoowoo