Athens Imposters
Monday, 13th August 2007 by James Turnbull
There are 21 cities worldwide that have at sometime been nick-named "Athens of the (something)". However, two of these cities have taken the name even further and built replicas of Athens' most famous landmark, the Parthenon.
Nashville, Tennessee acquired the nickname "Athens of the South" in the 1850s by the creation of numerous universities and colleges and being the first southern US city to establish a public school system.
So as the centrepiece of the 1897 World's Fair, Nashville built the World's only complete, full scale replica of the Parthenon. The building was originally a temporary structure but they liked it so much it was re-built on proper foundations in the 1920s.
Today the Parthenon serves as an art museum and even features plaster-casts of marble sculptures which adorned the original Parthenon (which are presently held in the British Museum).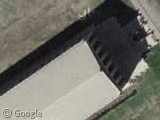 In the late 1700s many of Edinburgh, Scotland's public buildings were built in the Greek neo-classical style, giving rise to the nickname "Athens of the North".
Then, in 1882, construction began on a Parthenon replica named The National Monument as a memorial to those who died in the Napoleonic Wars. You can clearly see that the structure is only half completed, perhaps due to lack of funding, but some say it was an intentional design.
In stark contrast to public feelings of Nashville's replica, the locals of Edinburgh generally dislike the Parthenon and it has often been described as "Edinburgh's Disgrace".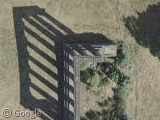 Previously on Google Sightseeing: Ancient Greece.
Wikipedia Links: Parthenon, Nashville and the National Monument, Edinburgh.
Thanks: Taylor Nelson & James Turnbull