The Alhambra
Tuesday, 3rd March 2009 by Ian Brown
Standing majestically atop a rock outcropping in Granada is the Alhambra, a Moorish fort and palace complex now protected as a UNESCO World Heritage Site.
The name Alhambra means red fortress – after the red clay from which it was constructed in the 14th century, though the first fort on the site was traced back to 9th or 10th century. Built to house Muslim rulers in the region, the complex includes a number of palaces, towers and defensive features, including the alcazaba (citadel) with walls and watchtowers protecting the interior buildings.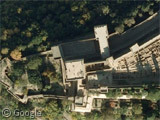 The Royal Complex containing ceremonial areas, offices and the harem is located at the northern edge of the plateau.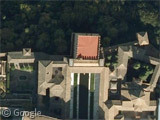 These buildings contain many beautiful architectural and artistic features, Islamic in origin, but quite unique due to the isolation from other Islamic areas, and local influences. Unfortunately, many features were damaged or destroyed in redevelopment efforts after the city was conquered in 1492.
Dominating the centre of the complex is the Palace of Charles V, built in 1527.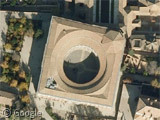 To the east, across a ravine, lies Generalife, the summer palace and gardens of the Muslim rulers.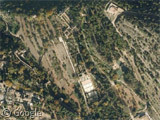 The Water Garden Courtyard is quite well preserved, though many of the gardens are much more recent.
Live Maps has excellent bird's eye views which let you explore the whole complex: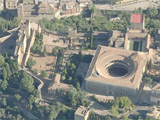 You can learn a lot more at the Alhambra's official site, and Wikipedia.
Thanks to Gerhard, Jeff Burton, Seabhcan, Manuel Fernandez and Webmaster.