25 Years After Chernobyl
Tuesday, 26th April 2011 by Alex Turnbull
Today is the 25 year anniversary of the Chernobyl disaster, so we're taking another look back at the high-resolution imagery of the whole area that Google uploaded for the 20th anniversary of the events of 26 April 1986.
In our image you can see the concrete sarcophagus which was built to attempt to contain the worst of the radiation within the destroyed reactor room.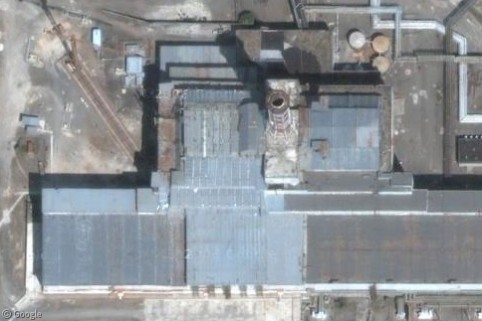 We previously posted Chernobyl in April 2006, but unfortunately it doesn't seem that the imagery has been updated since then – so we can't see how much more desolate the area might have become. Of course as we reported 5 years ago, the Chernobyl disaster wasn't necessarily a disaster for all forms of life. According to this article at the BBC the area surrounding Chernobyl became an unexpected haven for all manner of wildlife. Even the sarcophagus itself became a nesting ground for birds.
Just to the north west of the reactor is the deserted town of Prypyat where you can see the woods are slowly taking over from the abandoned tower blocks. Chris Hannigan also took us on a fantastic in-depth tour of Prypyat back in 2009 that's well worth another read.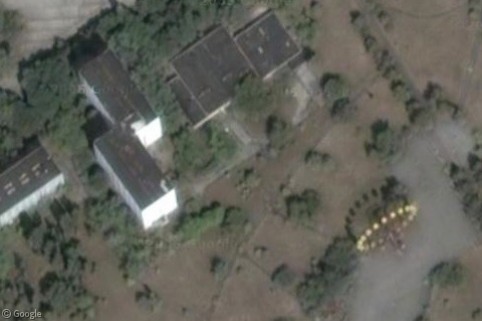 With the recent events at the Fukushima reactor in Japan still an ongoing concern, we can only hope that we won't be writing more articles in years to come about reactors that have come to similarly disastrous ends.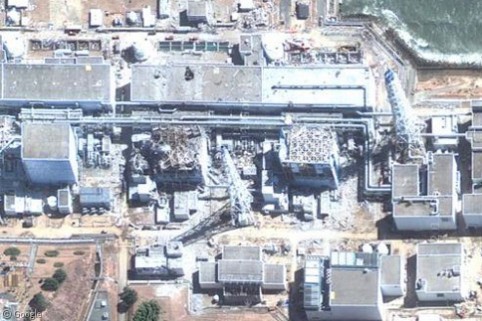 See Wikipedia for the full history of the Chernobyl Disaster.