Life is a Carnival
Tuesday, 2nd August 2011 by Kyle Kusch
Nothing says summer like a trip down the midway at the local fairground when the carnival comes to town. Games, rides, food, creepy carnies missing various portions of their extremities – all of them a ritual for millions of fair-goers each year. Join us as we travel the world in search of amusement...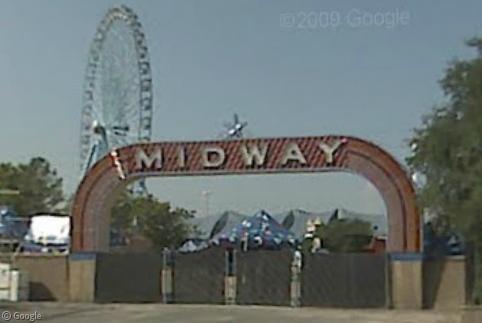 Whether they're big or small, year-round or just for a weekend, carnivals and fairs draw in people of all ages. Some fairs are positively massive, such as the Canadian National Exhibition in Toronto, which takes place every August.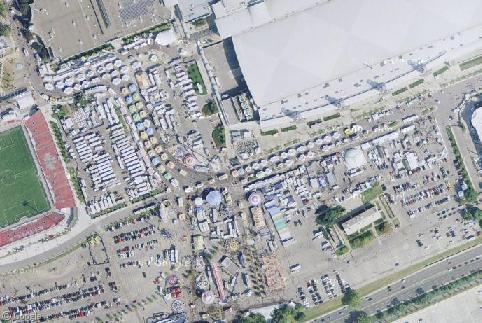 Many carnivals are small, travelling affairs, setting up in local parking lots or neighborhood parks for a two or three-day shot before moving on. Put it in a really small town, and it can shut whole parts of a town down for a day or two, as we see here in remote Snow Lake, Manitoba, where the main street has been completely taken over by the fair.
Carnival attractions are a popular feature along tourist boardwalks, such as the Santa Monica Pier in California. The Street View trike made its way down the pier to catch many of the sights of Pacific Park, the oceanfront amusement park located right on the pier.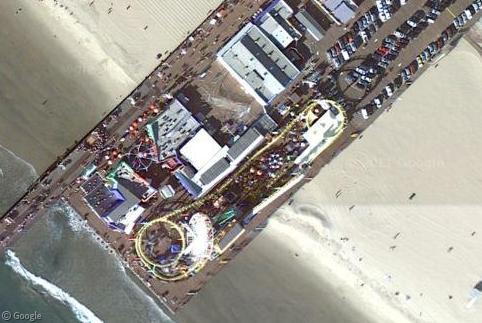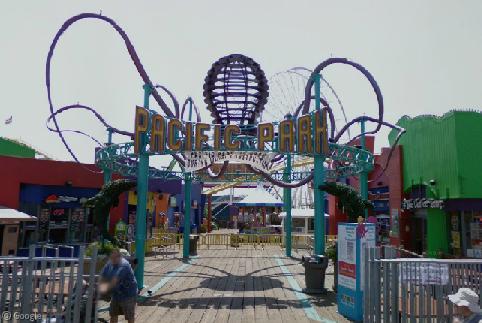 Here, we get a great close-up look at some classic carny games like the ring toss, balloons and darts and the ever-infamous milk bottles. Here are some tips for you marks out there: the rings don't fit the bottles, the balloons are underinflated, the darts are dull, and one of the bottles is often weighted down. Ha, ha, we've ruined the carnival industry forever!1
A good carnival is built around rides. Of course, the ferris wheel and the bumper cars are standard attractions, like the ones at this beachfront resort in Eforie Nord, Romania, which looks pretty solid.
But then there are the sketchier carnivals, where the rusty rides may be covered in knock-off Disney and Looney Tunes characters, or showing far too much rust, or just look underwhelming. Take, for example, the world's lamest karting track. Or this unenclosed spin-'til-you-vomit ride. Or this delightfully rickety dragon boat. Alto, indeed.
Alas, all good things must come to end, and eventually after years of use and abuse every carnival ride is sent to the junkpile. Sometimes, they don't even get that. Just look at this string of old rides left to rot in a Mexico City alleyway.
Oh, Daisy Duck, we feel your pain.