Street View Competitors, Part 2
Thursday, 5th April 2012 by Kyle Kusch
Today, we continue our tour of street-level imagery in places Google Street View hasn't reached yet!1 Here are more images from the numerous services that not only offer their own street-level imagery but have beaten Google to the punch in numerous cities around the globe.
One of the newest entrants into the street-level imagery field is the Chinese search engine Soso, which gives us a first-hand look at the portrait of Mao Zedong that hangs above Tiananmen Gate.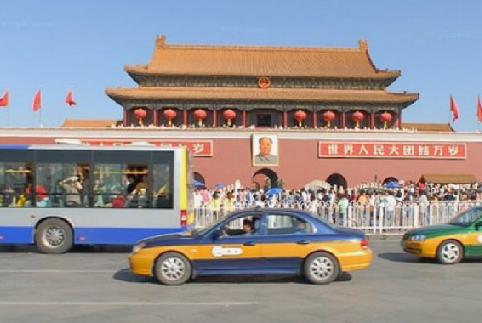 In addition to covering major cities such as Beijing, Shanghai, Shenzhen, and Hainan, Soso gives viewers a rare look into the steppes, deserts, and mountains of Qinghai and Tibet; for example, this breathtaking mountain lake in the Himalayan foothills.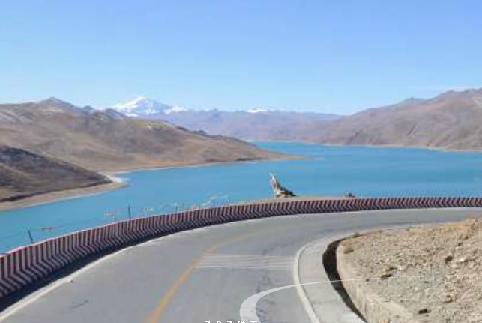 The Tibetan capital of Lhasa was captured on a busy market day, where we can see numerous statues of Buddha for sale in this stall (and numerous marketgoers in protective surgical masks).
Interfax is a Belarusian site that has fairly extensive street-level imagery in the cities of Minsk and Hrodna. It's not especially high-resolution, but we do get fantastic shots of places such as the main intersection in Minsk – yes, even the largely advert-free capital has a McDonald's – and the palatial-yet-futuristic Drama Theatre of Hrodna.
Offering imagery at an even lower resolution is Greece's Kapou. For example, here's a full-size shot of the legendary Panathinaiko Stadium, birthplace of the modern Olympics in 1896. Kind of underwhelming, isn't it?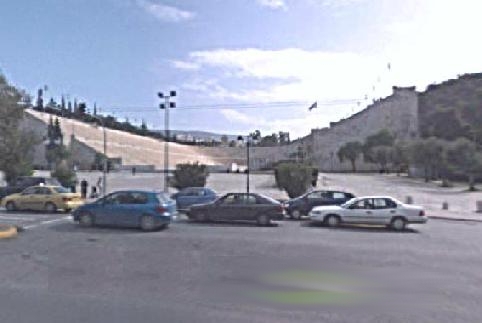 By contrast, the Romanian site NORC is loaded with high-res imagery in Eastern and Central Europe. While Google have a fairly decent presence in Romania, one place they have yet to visit is the Danube River. NORC not only did that, it did so by mounting its camera on a boat, allowing viewers to travel right down the middle of the Danube, through the forest and swamps of the Danube delta and right into the Black Sea.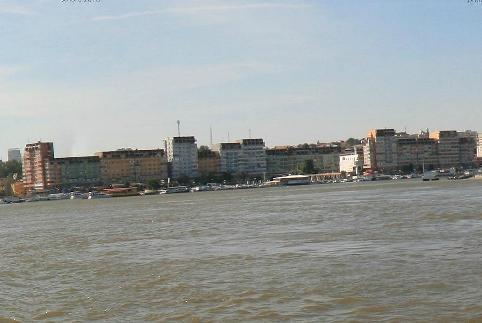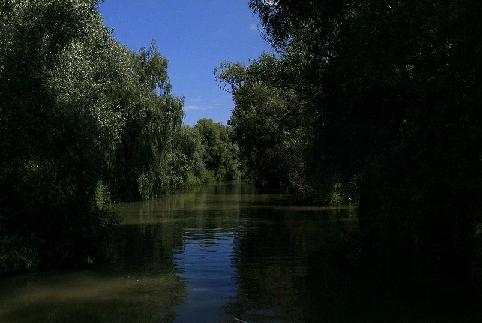 Amarillas, the Chilean answer to the Yellow Pages, host what they call Street Diving on their Planos mapping service for the capital of Santiago. Founded in 1541, the city is home to numerous historic buildings, including the Palacio de La Moneda, the seat of the Chilean president.
We end our look at Street View rivals with MapJack, which currently shows high-resolution coverage in the major Thai tourist region of Phuket. Not only are the roadways covered, but beaches as well (sometimes in the same shot).
ED: Remember what we said in Part 1 about Google uploading new Polish imagery between the time this article was submitted last week and now? Yup, they released imagery for Thailand that day as well. Fortunately for MapJack, as you'll see below, they've still got imagery in places Google haven't reached yet. It should also be said that MapJack's imagery is much sunnier.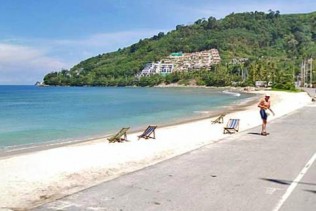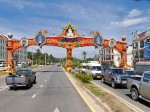 At Phang Nga Bay, MapJack even takes you right onto the beach, where there doesn't seem to be a soul in sight – a rather relaxing way to end our tour (preferably lying on a deck chair with a stiff beverage in hand).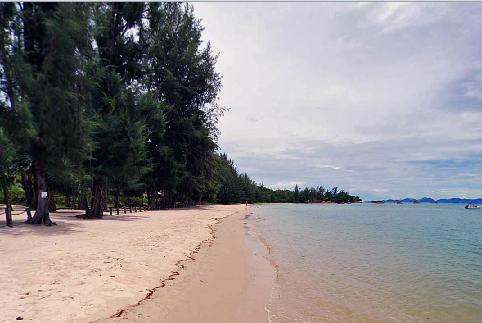 ---
Please note that depending upon the image service, it's not necessarily possible to directly link to imagery in a certain location. ↩