Sunny Beach (Bulgarian: Slanchev bryag) is a Bulgarian resort community located in the southern end of the Bulgarian Black Sea Coast along a semi-circular bay. Known locally as Bulgaria's Beverly Hills, it is the country's largest resort boasting 800 luxury…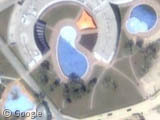 The Crenshaw Christian Center's Faith Dome is a non-denominational megachurch located in the heart of South Los Angeles. With seating for over 10,000 attendants, it is one of the largest places of worship in the United States.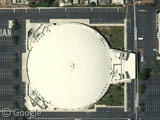 Auroville is an experimental town and self-proclaimed "universal city in the making" near the South-Indian city of Puducherry1. Built around a massive gold-plated meditation dome known as the Matrimandir, Auroville was created in hopes that it would be a model…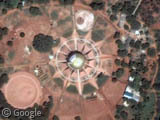 Point Roberts, Washington is a small piece of the United States, dangling precariously off the tip of a Canadian peninsula.
A massive sinkhole changed Lake Peigneur from a shallow freshwater lake, to a saltwater crater overnight.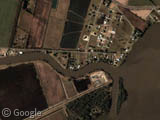 Clipperton Island, a remote coral atoll, is a place of mysterious geography with a disturbing history.