Who wouldn't want their own private island to wall themselves off from the rest of the world while enjoying the comforts of wealth and opulence? After all, celebrities do it all the time. Thanks to Google Maps, we can get a glimpse of these water-bound estates and see how the other half live.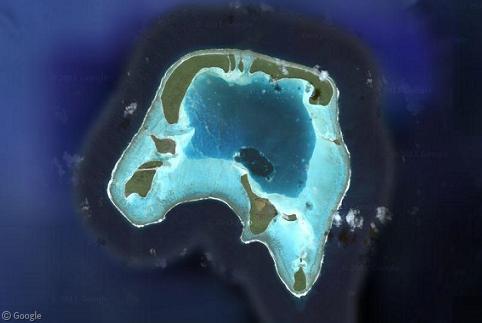 Google Maps is on fire! Or at least it seems that way, considering the number of fires Google imagery has captured over the years. Take a journey with us as we travel the globe in search of flames and smoke.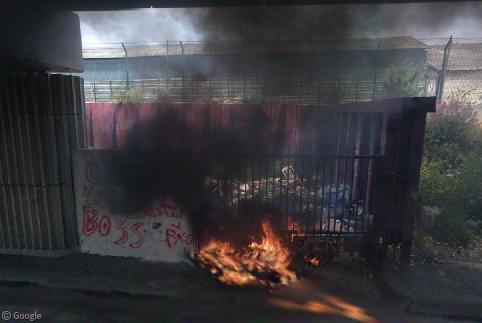 Sivash is the shallow system of lagoons that separates Crimea from mainland Ukraine. Home to large-scale salt deposits, Sivash may just contain the most colourful waters to be found in Google Maps, with ponds of blue, beige and organe readily visible.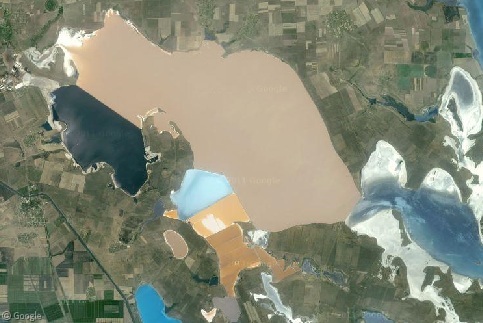 For centuries, the port of [Aden][w] has served as Yemen's gateway to the the world. Its distinctive double harbour lies in the crater of an extinct volcano. Over the years, a number of wrecked ships have accumulated in Aden's harbour, many of which are visible in Google Maps imagery.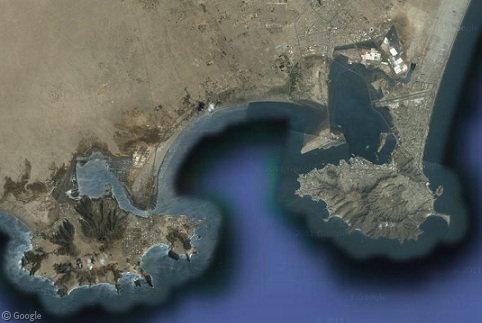 Novaya Zemlya ("New Land") is a large Russian landmass located at the northeasternmost extreme of Europe. The rugged Arctic islands have one of the most severe climates on Earth and were also home to over 220 nuclear tests between 1955 and 1990.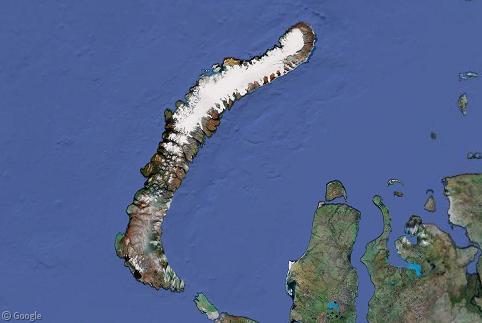 Since 1871, the city of Kimberley in the Northern Cape has been at the centre of the diamond-mining industry in South Africa. The city instantly grew around the burgeoning mines, eventually surrounding many of the giant pits dug into the ground, which have become tourist attractions in their own right.