Monuments
In 2005, the military government of Burma (Myanmar) made one of its most curious moves yet when it gave its ministerial officials less than a day's notice that they were to pack up and move to a new capital almost 400 km north of the old capital, Rangoon, under threat of arrest or imprisonment. The government had secretly been constructing a capital in the middle of the nowhere called Naypyidaw; a way for the government to escape the congestion and chaos of Rangoon in a purpose-built capital in which everything would be under their control. Naypyidaw covers a sprawling 4,800 km2 – that's 78 times the size of Manhattan!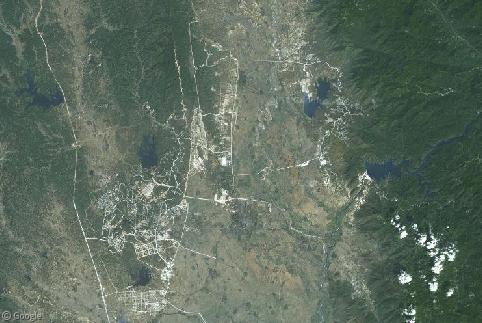 With Major League Baseball having recently paused for its mid-season All Star Game break, this is the first of a two-part tour of stadiums across North America, focusing on somewhat fanciful features in recently constructed ballparks. We begin with the…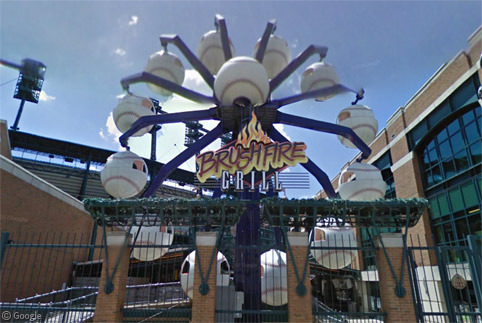 It's not every day that a new country is created, but that's what happened on July 9th 2011 when The Republic of South Sudan came into existence. The nation is so new that Google Maps doesn't yet show it. However,…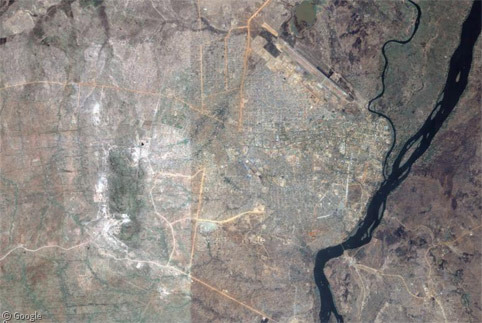 One of the most remote places in all of Great Britain is the isle of Fetlar, known as the 'Garden of Shetland'. The fourth-largest island of Shetland and surrounded by cliffs and beaches, sparsely-populated Fetlar has a population of just 70 residents.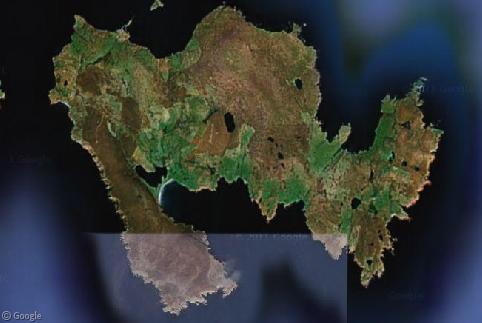 We paid a brief visit to White Sands National Monument five years ago, but with newer imagery now available, this year's Desert Week seems like a great excuse for a return visit to this absolutely fascinating field of white sand…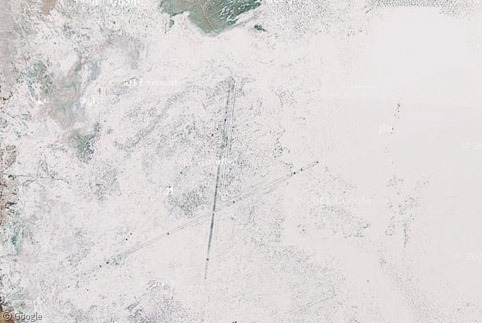 Posted by
Ian Brown
Wednesday, 22nd June 2011
Did you know that the 'Official Center of the World' lies just off of an exit ramp in the middle of the Sonoran Desert of California? It's true. There's even a plaque and everything. In 1985, skydiving pioneer/investor/budding children's author…