Fetlar: The Garden of Shetland
Thursday, 7th July 2011 by Kyle Kusch
With yet another major expansion of Street View coverage, the Street View car is beginning to reach some really remote places, such the North Isles of Shetland. One of the most remote places in all of Great Britain is the isle of Fetlar, known as the 'Garden of Shetland'.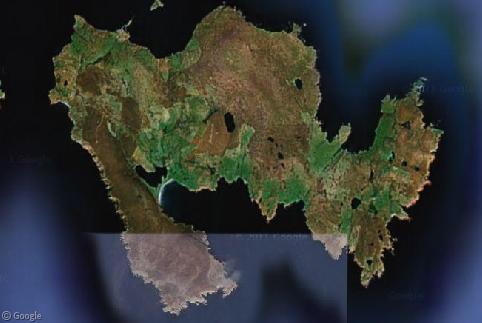 The fourth-largest island of Shetland, sparsely-populated Fetlar has a population of around 70 residents and is surrounded by cliffs and beaches. To get there from mainland Scotland, one has to take four separate ferries via Orkney, Shetland Mainland, and Unst before finally arriving on the west coast of the island.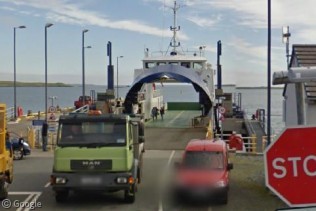 Not far from the ferry is the historic Brough Lodge, built in 1820 by the Nicolson family. This abandoned castle-like building is a 19th century folly built upon an Iron Age foundation, and has been deteriorating for some time. Plans are underway to restore the remaining structures.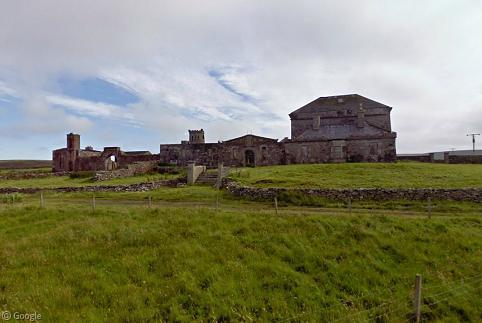 A walled facade joins the main house to a chapel and makes the building appear bigger than it actually is. Above the house on a small mound is this turreted tower, giving Brough Lodge its castle-like appearance.
Halfway along the island is the main settlement of Houbie, where things seems to be quite active for a place with a population of just seventy people. Fetlar's primary school had just one pupil this past year, but this autumn the class size is set to triple!
One fascinating feature of Fetlar is that it's divided between east and west by an ancient 4 km (2.5 mile) wall known as Funzie Girt, which may date all the way back to the 1st millennium BC.
No one knows precisely why it was built or what function it serves, although one theory suggests it may have served as a boundary dyke. The wall is best preserved on the uninhabited north side of the island, but this remnant near Houbie is well-preserved. Just across the road, however, it's rather grown over.
Other dykes on the island have simply become gathering places for pigs and sheep to forage. In addition to dykes, old stone building foundations dating back hundreds of years can be found across Fetlar.
A popular tourist spot is this odd–looking rock wall known as the Funzie Geowall, which demonstrates the rare conglomerates of ancient oceanic crust that make up much of the island. The rocks in this wall are about 450 million years old.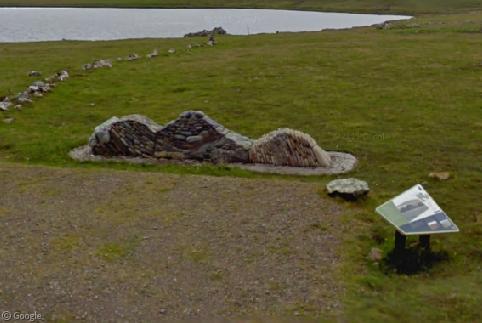 At the east end of Fetlar is Funzie, where the cliffs and beaches slip into the North Sea.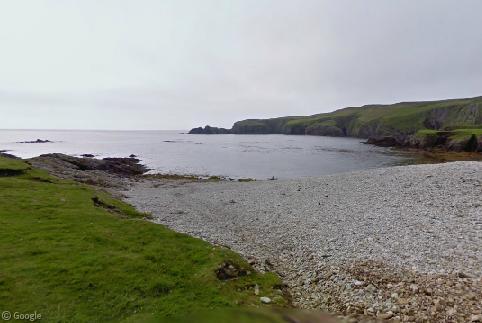 You can learn more about Fetlar on its community website or at the school's website.