Monuments
The streets of London are packed with history, but few physical traces remain of the city that William Shakespeare knew, 400 years ago. In this post, we'll discover some of the hidden fragments of Shakespeare's London that the Street View…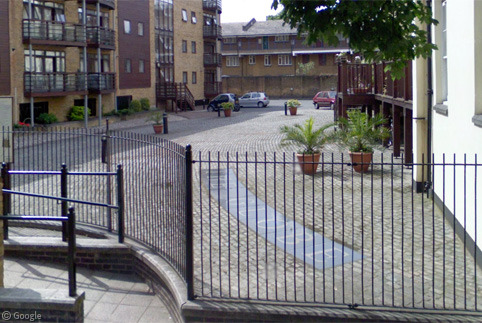 Today marks the 67th anniversary of D-Day, the fateful day that allied forces began their invasion of Normandy after five years of war with Nazi Germany during WWII. The massive operation to invade Nazi-occupied western Europe was known as Operation…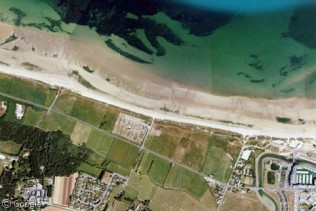 Since 1871, the city of Kimberley in the Northern Cape has been at the centre of the diamond-mining industry in South Africa. The city instantly grew around the burgeoning mines, eventually surrounding many of the giant pits dug into the ground, which have become tourist attractions in their own right.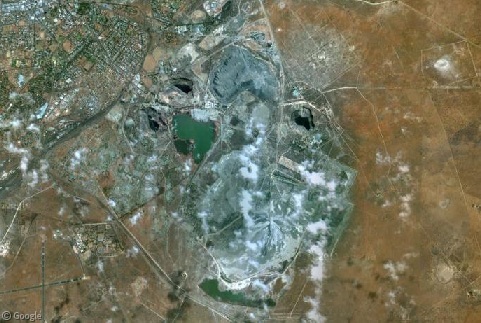 In the early Summer of 2009, England's annual crop art season got underway in spectacular fashion with one of the most impressive creations ever to grace a Barley field - a gargantuan 250m long, 60m wide Jellyfish that appeared one…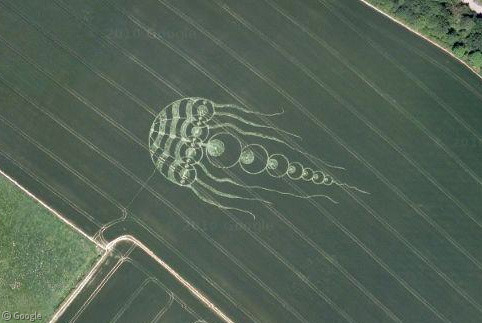 The Great Pyramid of Cholula in southern Mexico is a little-known archaeological site which may once have been the largest pyramid (by volume) in the world. Also known as Tlachihualtepetl ('artificial mountain'), the pyramid has a base 450m square -…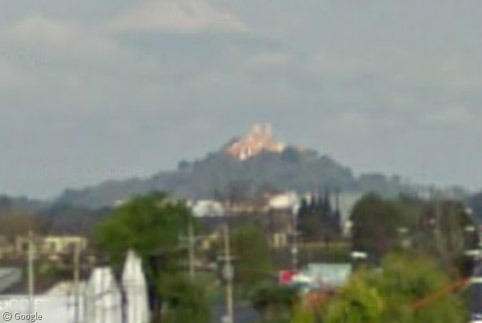 Posted by
Ian Brown
Thursday, 31st March 2011
We continue our Street View barnstorming tour of Yukon today as we follow the cameras on their 417-mile (671 km) odyssey north along the beautiful, desolate Dempster Highway, built in 1979 to connect the remote Mackenzie Delta to the rest of Canada.