Keeping Up With The Joneses Part 3 and a Half
Tuesday, 24th April 2007 by James Turnbull
Astute readers will point out that we've already had part four of the famous series "Keeping up with the Joneses", but I'm going back to trampolines for the missing part - get ready for the stupidly titled Keeping Up With The Joneses Part 3 and a half!
First, some history: set in the massive 45 km² private gardens, Eaton Hall has been home to the Grosvenor family since the 15th century and in this time has served as a War hospital twice and had its fair share of being demolished and then re-built.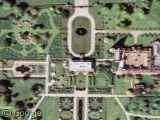 In 1874 Queen Victoria created the title "The Duke of Westminster" for Eaton Halls owner, Hugh Grosvenor who, thanks to inherited property in central London, was the richest man in Britain.
These days the Duke title is held by Gerald Grosvenor, who also previously held the "Richest" title but in recent years has slipped to No. 5. However, the Duke has managed to cling onto the title of Richest Man in Britain (who was born in Britain).
Of course, even billionaires have to keep up with the Joneses, and the Duke of Westminster is no exception; outside the back of the stately home there is a large blue trampoline, just like those found throughout the rest of the UK!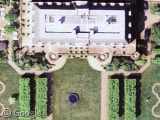 Don't forget that he's rich though, the Duke has 2 trampolines!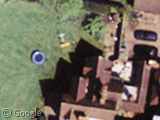 The full 2007 rich list will be published this Sunday.
Thanks: Mrb