Angelina Jolie's Geocache Tattoo
Thursday, 24th May 2007 by James Turnbull
Everything "geo" is so trendy right now that you can't turn around twice with someone geocoding this or placemarking that.
In fact it's so trendy that even Hollywood actresses are getting in on the act with Angelina Jolie's latest tattoo featuring 4 latitude and longitude cordinates1.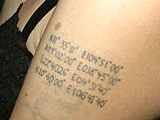 Plugging the coordinates into Google Earth, the first leads us to Cambodia. This is supposedly where her first son, Maddox, was born.
Specifically, the lat/long leads us to a pond just outside the airport but I guess she was just aiming for the general area.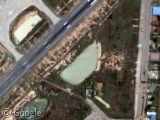 Following the next coordinate we are led to Ethiopia's capital of Addis Abeba, where the eldest daughter Zahara was born.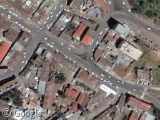 For her third coordinate Angelina has gone a bit more specific, pointing to the Namibian beach resort of Swakopmund. This is where she gave birth to Brad Pitt's baby Shiloh.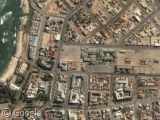 And lastly on our tour Angelina takes us to Ho Chi Minh City, the largest city in Vietnam, where latest addition Pax Thien was born.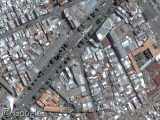 Of course, if she wanted to be really up-to-the-minute she should have had a KML file tattooed down her arm instead 😀
Thanks: AndrewAnorak
---
This image is borrowed from the Daily Mail, and is copyright "EMPICS". ↩︎