Hawaiian Rock Graffiti
Friday, 29th October 2010 by Chris Hannigan
Take a look at the Queen Kaahumanu Hwy on the western coast of Hawaii's Big Island, and for miles and miles you'll see white graffiti laid out over the hardened, black lava fields! Not to worry however, the messages aren't made from any kind of paint; they are built with white coral stones which are either collected from the nearby beach, or recycled from older messages.
It's actually an old local tradition that seems to have morphed into a new kind of social networking. The messages can change frequently due to reuse of the rocks, but some of the more elaborate or hard to reach are often left untouched out of respect for the author. Others, like this one, just seem to be left for the heck of it.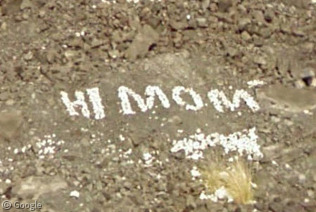 Some messages have a purpose, like Happy New Year 2010 or Happy Valentine's Day to Mom!
Others aren't really messages at all, like this one that looks like a smiley face.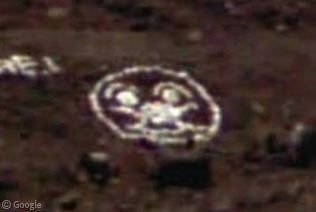 Some are left to interpretation, like this one who was either made by someone named Watermelon or someone who really likes watermelon.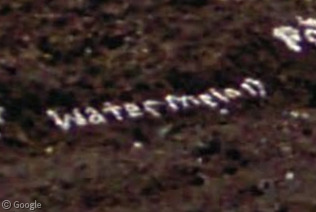 Rory got a very special birthday present! Hope this message was around long enough for him to see it!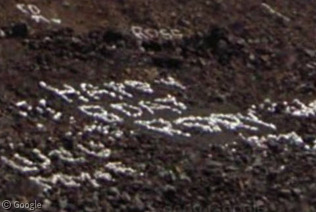 Maybe a Cowboys fan? Perhaps proud to be Hawaiian?
Political forms of view are always welcome with coral.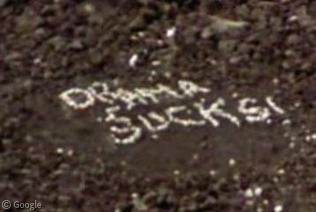 Someone even said they love me!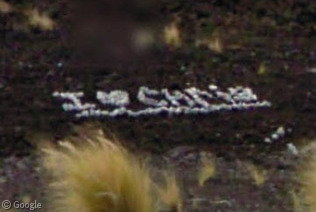 Yes, I even found a marriage proposal! Congrats E!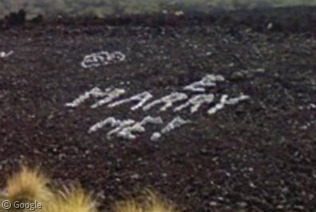 One thing is for sure, there are a LOT of messages scattered throughout the lava grounds. Take a look and let us know what you find!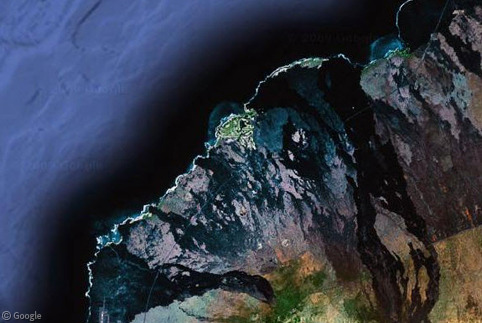 For more information and pictures, check out Virtual Tourist. If you want to make your own rock graffiti, check out this page for some tips!