Aruba Revisted Pt. 1
Friday, 17th March 2006 by James Turnbull
The island of Aruba is, as the locals say, "One Happy Place". Situated just off the coast of Venezuela in the Caribbean Sea it actually forms part of the Kingdom of the Netherlands.
I visited Aruba with my beautiful new wife on our honeymoon in September last year and as it's our sixth month anniversary today I thought I'd revisit Aruba and find all the sights we saw (and those we missed).
---
The Antilla is a German transport vessel which was intentionally sunk in the shallow waters during WWII to prevent it falling into the hands of the Dutch Navy. You can visit the wreck on catamarans (like those in the picture) and it was without a doubt the best snorkelling experience I've ever had.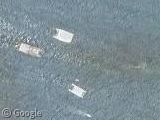 The Pirate's Hideout is the crumbling remains of what the tour guides claim to be a genuine hideout for Pirates of the Caribbean. Just in front of the hideout is a wee stall selling Hawaiian shirts.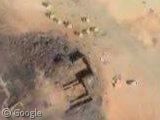 All of Aruba's water comes from the Aruba Water Plant, the world's second largest desalinisation plant, which pumps 11 million gallons of drinking water a day to the homes and hotels around Aruba. The water is very tasty, but is pretty warm by the time it reaches the taps.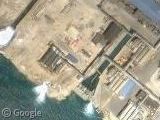 More later…