Island of the Dead (Island Week)
Thursday, 31st August 2006 by Alex Turnbull
At first glance Hart Island in the Long Island Sound, New York, seems a rather inconspicuous little island. Dig a little deeper… and things get a little more disturbing.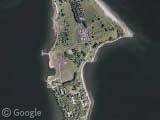 In 1869 Hart Island was established as the City's public cemetery – NYC's Potter's Field, where impoverished, unidentified, unclaimed or unwanted bodies are buried. Over the next 120 years the island was home to virtually every conceivable kind of a socially undesirable person – in a wide variety of facilities including:
A prison for Confederate soldiers

An isolation zone during a yellow fever epidemic

A women's tuberculosis hospital

An insane asylum

An old men's home

A young men's reformatory

A WWII Navy disciplinary barracks

A narcotic rehabilitation centre
The island was also home to a Nike Ajax missile base, and the missile silos are still visible even from up here.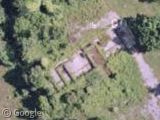 Today Hart Island is no longer any kind of jail (the last prisoners were transferred to NYC's infamous Rikers Island in 1991), but the City Cemetery is still maintained by the Department of Corrections – during the week a consignment of inmates is brought here by bus to bury the forgotten dead.
Each year up to 3,000 bodies are buried in Hart Island's Potter's Field, which is marked out in squares by white gravestones – with up to 150 adult bodies or 1,000 infants packed into each square.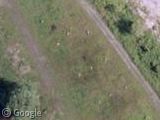 The DOC estimates that up to 750,000 burials have taken place here since 1869 (although around 100 disinterments take place each year too), but given how tiny the island is, this must surely be America's most densely packed cemetery. In 1948 the prisoners erected a monument to all the unclaimed dead who are buried on Hart Island, which still stands to this day.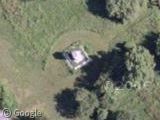 Hart Island isn't open to the general public, but in 2000 a group of historians were allowed to visit and the resulting ground level photo-tour is well worth seeing.
Links: Hart Island Wikipedia page, the Hart Island official site, and a detailed history of the island.
Thanks to Nat.