Stupas Around The World
Wednesday, 29th October 2008 by Ian Brown
A stupa is a Buddhist monument, originally simple mounds believed to cover the remains of the Buddha. They have evolved over the centuries to be large, ornately decorated structures, and today there are hundreds of significant stupas around the world.
Boudhanath Stupa near Kathmandu in Nepal is one of the largest in the world, and it is a focal point for Tibetan refugees in Nepal. During religious festivals the stupa is lined with thousands of oil lamps which provide an incredibly atmospheric view for the thousands of people circumambulating the structure.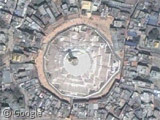 Dhamek Stupa in Sarnath, India is considered the oldest known stupa, having been built around 500AD to replace an earlier structure. It represents the original, simpler design of stupas – being simply a column of bricks and stone.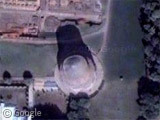 In the Rocky Mountains of Colorado is the Great Stupa of Dharmakaya, one of the first and largest stupas in North America, this stupa was built to commemorate Chogyam Trungpa, a respected teacher who helped develop Buddhism in the West.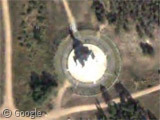 Previously on Google Sightseeing: The Shwedagon Pagoda, Wat Phra That Doi Suthep.
There's lots more to learn at the Wikipedia entries for Bodhnath, Dhamek and Dharmakaya.