Vigeland Sculpture Park, Oslo
Monday, 3rd August 2009 by Ian Brown
A short distance from Oslo city centre is Vigeland Sculpture Park - home to more than 200 granite, bronze and iron sculptures mostly depicting naked human figures in a wide range of artistic forms, focusing on the freedom, joy and eternity of life.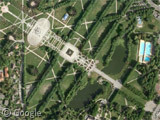 Artist Gustav Vigeland created each of the works in clay or plaster, then employed skilled craftsmen to create the final granite carvings or bronze or iron castings. The statues were mostly created between 1939 and 1949.
Most visitors arrive at the wrought-iron Main Gate, the first of five distinct areas of the Park which stretches for almost a kilometre in a layout also created by Vigeland.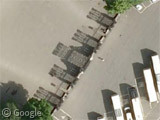 The Main Gate leads to the 100m long Bridge which is adorned by 58 bronze sculptures - individuals or groups; men, women and children, including one of the most popular sculptures in the park - the little Angry Boy.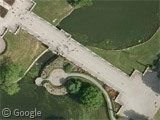 The circular area beneath the Bridge is the Children's Playground - 8 bronzes of small children and one unborn child.
The Bridge leads to the Fountain, a large granite column topped by a group of men holding up a bronze bowl. This is surrounded by 60 bronze reliefs and tree statues depicting the life cycle of man.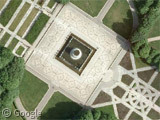 Originally planned for the exterior of the Norwegian Parliament, the Fountain was one of Vigeland's most monumental creations. It is surrounded by a mosaic floor which contains a 3km long labyrinth.
Beyond The Fountain is the Monolith Plateau. A set of circular stairs leads upwards to the centrepiece of the park, the 17m tall monolith carved from a single piece of granite and depicting 121 figures entwined and reaching toward the sky - intended to represent man's need for the spiritual and divine.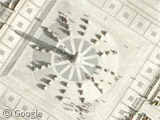 Eight additional granite sculptures surround the Monolith and continue the depiction of human life's eternal cycle, the theme that reaches its conclusion with the final section of the park, the Wheel of Life.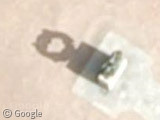 While specifically not erotic, that fact didn't stop somebody attempting to censor the statues a couple of years ago. Fortunately Norwegians are generally of a more liberal mindset than that, and the park is celebrated as a cultural highlight; attracting more than a million visitors each year.
More information can be found at the Park's website, and there are many excellent pictures at Panoramio.
Thanks to Steve Fernie and Gard Karlsen.