My 200th Post – A Look Back
Friday, 22nd August 2014 by Ian Brown
Almost six years ago I wrote a brief article for Google Sightseeing. Today marks my 200th full-length1 post, so I'm indulging myself with a look back at a few of my personal favourites. My first post was about the National Assembly Building in Dhaka, Bangladesh, a city I had recently visited. The satellite imagery is different but not really improved since that first post.
Back when I started writing there was only satellite imagery to use as a reference, as Street View coverage was very limited and poor quality, and forty-five degree imagery was not yet available anywhere. Both of those types of imagery would really have helped with what turned out (to my surprise) to be my most popular post with readers.
Published just a few weeks after my first post, Bridges to Nowhere garnered 50 comments from site visitors often annoyed about incomplete construction projects near where they lived. I'm happy to report that the A10 bridge featured in the post is now complete - as are many of those from the comments, however new imagery allows us an excellent look at a still unfinished highway section in Boston: Street View, 45°.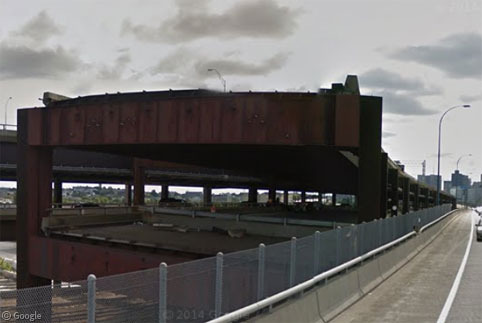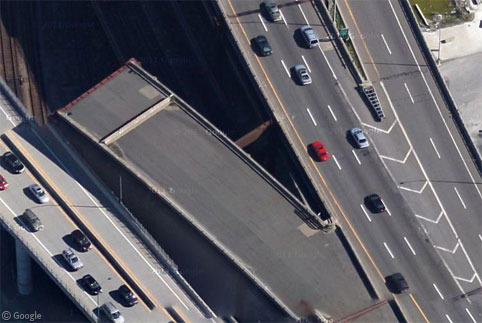 Weird and funny topics always make for good posts. Some of my favourite examples are Missing Dictator Special, Top Ten Confusing Place Names and Weird Waterways, which included these mysterious shapes in Arizona, which seem likely to be some form of alien writing.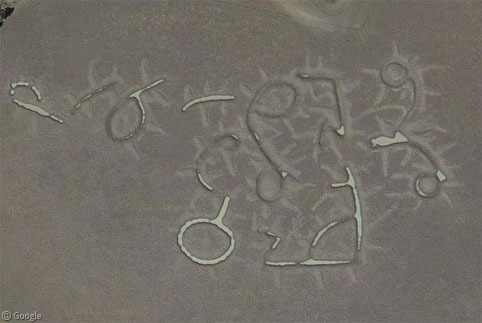 Superlatives are consistently popular and fun to write about, such as Longest Place Names, Largest Cowboy Boots and Hat, The World's Longest Staircase and The World's Largest Weather Vane -  a DC-3 in Whitehorse which is now visible on Street View.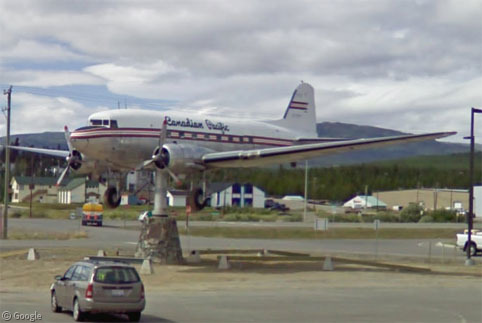 From a personal perspective, I love it when I learn something really interesting during the research and writing process. I had no idea that France had experimented with a jet-powered hovertrain, that there are huge ghost fleets of ships in Maryland and Mauritania, or that Osaka in Japan has tens of thousands of keyhole shaped tombs known as kofun, the largest one being Daisen-Kofun.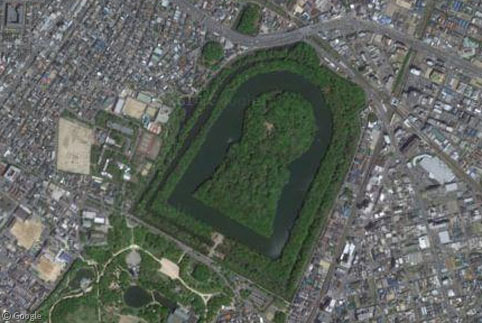 Another favourite topic is large-scale art projects, such as those by Henk Hofstra, James Turrell, Jonathan Borofsky and Michael Heizer, whose Levitated Mass is finally visible on satellite view.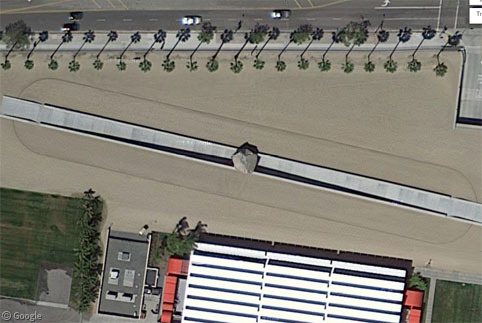 This just scratches the surface of all of my previous posts. Thank you for reading - if you have a personal favourite amongst my posts, I'd love to hear about it in the comments. And a big thank you to Alex and James, the site owners, for allowing me to write for so long, and for all your help and encouragement along the way.
---
The short 'On this day' historical posts which we launched in May are not included in this post count. ↩︎